RADIOTHON COMING SOON!
WHAT IS RADIOTHON?
PRIZES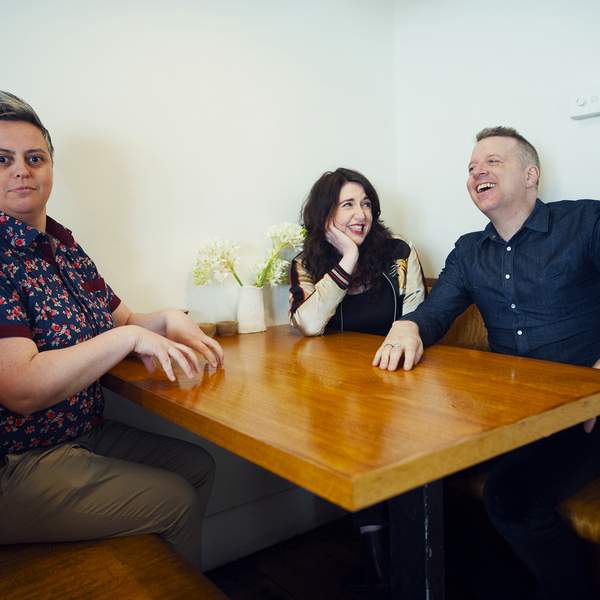 Listen to Breakfasters – 22 November 2018

03:00:00
Playlist for Breakfasters – 22 November 2018
Amethyst ft Nubya Garcia

HARVEY SUTHERLAND

White Coats

Baxter Dury, Etienne De Crecy & Delilah Holliday

Wannabe

Hobson's Bay Coast Guard

Wine Won't Wash Away

Summer Flake

Once in a Lifetime

Angelique Kidjo

The Mirror (feat Kirk Lake)

The Liminanas

Maria's Theme

The Liminanas

Leerers

Shrimpwitch

Fall Fall Fall

Slow Fades

Victim of love

Charles Bradley, Menahan Street Band

Gun Man

Straight Arrows

Blam

Georgia Anne Muldrow

Girl I Like The Way That You Move (Dub remix(

Stone

Pumpin' For Jill

Iggy Pop

A Few Times Too Many

The Goon Sax

New Moon

Steve Gunn

Sirens

Dizzee Rascal

HD Malfunctions

Non Entity

Straight

The Putbacks

Desert Storm

Les Amazones d'Afrique
Music, news, sport, weather, information, special guests and regular segments each morning.
Monday to Friday from 6am. We post updates throughout the show (including links to books mentioned etc.) on Facebook and Twitter. You can also email us at breakfasters@rrr.org.au.
---
TEXT US ON:
0466 98 1027
SERVICE MUSIC TO:
music.coordinator@rrr.org.au or breakfasters@rrr.org.au
INTRO TRACK:
Khruangbin - People Everywhere (Still Alive)
Weekly segments
Monday
7:15am
Andrew "Donno" Donninson - Sports Wrap
8:15am
Ben Eltham - Politics Wrap
Tuesday
7:45am
Elizabeth McCarthy / Fi Wright - Book Reviews
8:15am
Vanessa Toholka - Tech Talk / Adam Christou - Game Changers
Wednesday
7.15am
Justin "Digga" Calverley - Down And Dirty / Michael Harden - Food Interlude
7.45am
Dr. Jen - Weird Science
Thursday
7:15am
Simone Ubaldi / Vyshnavee Wijekumar - Screen Reviews
8.15am
'Feature Creatures' with Sean "The Birdman" Dooley / Entomologist Simon Hinkley / Marine expert Lauren Timms
Friday
7:45am
'Friday Funnybugger' with local comedians
8:15am
The Breakfasters Breakdown Quiz
8:45am
Breakfasters Live
---
The podcast intro and outro theme is Soft Illusion and was generously provided by Andras.
https://andras.bandcamp.com/track/soft-illusion