RADIOTHON COMING SOON!
WHAT IS RADIOTHON?
PRIZES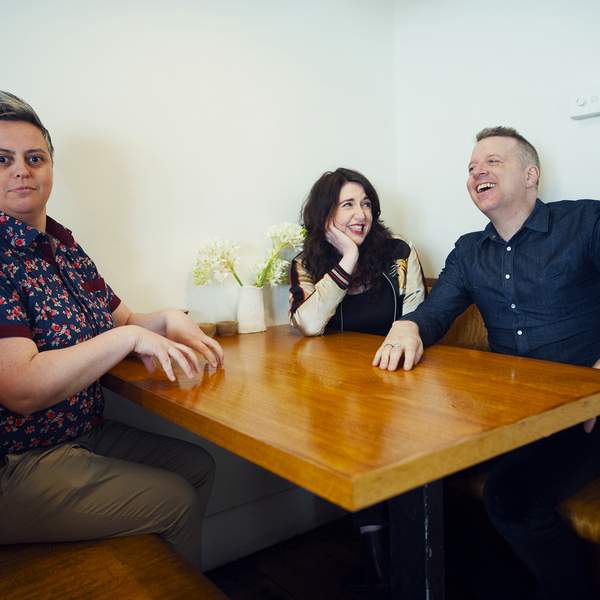 Listen to Breakfasters – 21 November 2018

03:00:00
Playlist for Breakfasters – 21 November 2018
Om Shanti

Alice Coltrane

End of the Bar

Martin Frawley

A Few Times Too Many

The Goon Sax

Wu-Tang Forever

Logic

Instamatic

Biscotti

Patience

Capital Gains

Sermon (featuring Margo Price)

Mercury Rev

Spin the Bottle (LIVE)

Juliana Hatfield

Bite The Hand

Boygrnius

Banana Split Wolves

New War

You Don't Want To Be With Me (Horatio Luna remix)

Leisure Centre

No Man No ft. Miguel Atwood-Ferguson

The Putbacks

Alien

Beach House

Cry At Night

Tender Buttons

HD Malfunctions

Non Entity

The Slaughtering Eye

Ian Eccles-Smith

Black Magic ft Dallas Woods

Baker Boy

Unshaken

D'Angelo

Mammal Love

Easy Browns

Back On

The Ocean Party
Music, news, sport, weather, information, special guests and regular segments each morning.
Monday to Friday from 6am. We post updates throughout the show (including links to books mentioned etc.) on Facebook and Twitter. You can also email us at breakfasters@rrr.org.au.
---
TEXT US ON:
0466 98 1027
SERVICE MUSIC TO:
music.coordinator@rrr.org.au or breakfasters@rrr.org.au
INTRO TRACK:
Khruangbin - People Everywhere (Still Alive)
Weekly segments
Monday
7:15am
Andrew "Donno" Donninson - Sports Wrap
8:15am
Ben Eltham - Politics Wrap
Tuesday
7:45am
Elizabeth McCarthy / Fi Wright - Book Reviews
8:15am
Vanessa Toholka - Tech Talk / Adam Christou - Game Changers
Wednesday
7.15am
Justin "Digga" Calverley - Down And Dirty / Michael Harden - Food Interlude
7.45am
Dr. Jen - Weird Science
Thursday
7:15am
Simone Ubaldi / Vyshnavee Wijekumar - Screen Reviews
8.15am
'Feature Creatures' with Sean "The Birdman" Dooley / Entomologist Simon Hinkley / Marine expert Lauren Timms
Friday
7:45am
'Friday Funnybugger' with local comedians
8:15am
The Breakfasters Breakdown Quiz
8:45am
Breakfasters Live
---
The podcast intro and outro theme is Soft Illusion and was generously provided by Andras.
https://andras.bandcamp.com/track/soft-illusion