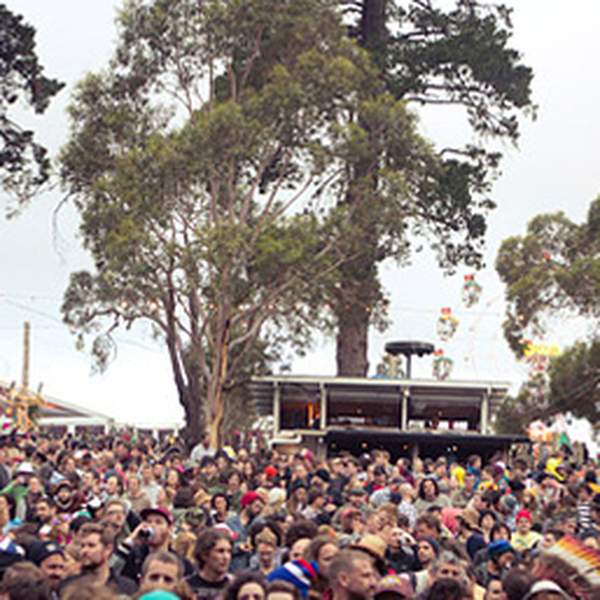 Quality, new Australian (and NZ) music program focusing on local emerging artists, with interviews, live in-studio performances and regular guests.
How did you first connect with Triple R?
I had seen a couple of Triple R stickers around Albury, and was curious. I moved to Melbourne and decided to take a walk around Carlton, I remember I had an mp3 player with the radio, and whilst I was walking around I popped on 102.7fm - it was Clem Bastow's Transference and I nearly fell over! I then made it a must to investigate this "Community Cup" thing and was completely sold!
What/when was your first show?
First segment was a segment on Incoming - a fine fine former Aus music show, I selected 5 emerging acts to play to the show. I think Client Liaison were in there? Then I had the honour of filling in the big shoes of Nicole Jones on Local &/or General - I still pinch myself.
What's your favourite Triple R story?
I think the Benefit for Stephen Walker was pretty special, Nick Cave joining Dirty Three, awesome stuff. Obviously lots more great stories in Radio City - The First 30 Years of 3RRR too, my favourites generally involve T.I.S.M.
Your favourite other Triple R program and why?
Awww jeez - is that a legal question!? There are many a mesmerising show on the R's to fit the many moods of the week (Twang, Neon Sunset, Strange Holiday, Hoodpass, Maps, Get Down, Stolen Moments), but if I had to chose, I must confess I'm constantly picking my jaw up off the floor during Breaking and Entering, oooof! What a show!
What does Triple R mean to you?
Discovery, progress + community. It's also a great way to indulge the mind.
The studio door has accidentally jammed shut with you stuck inside. If there was only one CD in there with you, what would you want it to be, and why?
Tough Questions! Could we reach for a Live From The Triple R Performance Space compilation??? D.D. Dumbo, Habits, Teeth Tongue, Marlon Williams, Power, Gabriella Cohen, Ausmuteants, Harvey Sutherland, Jess Ribeiro, Loose Tooth, Remi, The Meanies, C.W Stoneking, Sophia Brous, Methyl Ethel, Broadway Sounds, Banoffee...