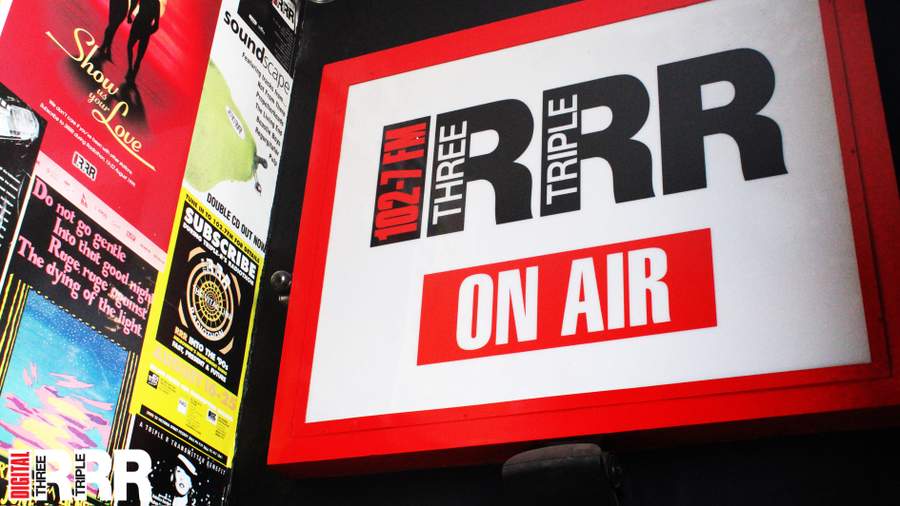 Triple R is one of Australia's most distinctive media voices. We are an independent Melbourne radio station with an extremely loyal audience, including nearly 21,000 individual subscribers.
Triple R's audience is now estimated to be over 1,000,000 people per month across FM and digital (DAB+ digital radio, podcasts and online) (Source: McNair Dec 2019).
The Triple R website records an average of more than 185,000 unique visitors and 300,000 page views per month.
The award winning 3RRR Radio On Demand service averages over 61,000 page-views per month, while the station averages over 80,000 hours of listening per month via the online live stream and over 20,000 hours of listening per month to Triple R podcasts. Triple R's weekly eNews has a circulation of more than 31,000, the tri-annual subscriber magazine, The Trip, has a circulation of 12,000, 55,000+ follow the station on Facebook, 58,000+ follow on Twitter and 42,000+ follow us on Instagram, with these numbers growing rapidly.
Promotion on Triple R offers a unique opportunity to reach our attentive, socially aware, and culturally active listeners who are receptive to information regarding events, products and services in the Melbourne and Victorian communities.
Triple R offers a range of promotional opportunities that can be tailored to suit the requirements of individual clients and campaigns including:
general on-air promotional campaigns;
subscriber movie screenings;
Triple R 'Presents' packages;
competitions & giveaways;
program & segment sponsorship;
festivals & special events; outside broadcasts;
Live to Airs; arts & cultural partnerships;
web profile; signage;
subscriber drive promotions; community campaigns;
campaigns for independent bands and artists;
special introduction campaign;
the Trip subscriber magazine.
Many listeners tune in to Triple R because it's a community based non-commercial radio station. As such we've developed a style of promotional sponsorship announcements which are entertaining and informative – without the hard sell. Copywriting and all audio production is included in our spot rates.
For more information contact Triple R's Sponsorship & Promotions staff on 03 9388 1027
Nik Tripp
nikt@rrr.org.au
Music Festivals, Record Companies, Music Promoters and 3RRR Music Presents Enquiries.
Ashlee Kehoe
ashleek@rrr.org.au
Unsigned & Unrepresented Bands & Artists; Community Arts & Culture; Venues, Cafes & Restaurants; Gaming and E-Sports; Comedy; 3RRR Subscriber Film Previews/Film Industry; April Amnesty and Radiothon Subscriber Prizes and Promotion; and Subscriber Discounters.
Levi Heeringa
levih@rrr.org.au
General Business; Education; Local, State & Federal Government and Community Organisations; and Community Service Announcements.
Lisa Kovacevic
lisak@rrr.org.au
Arts & Culture, Theatre, Film Festivals, Arts & Cultural Partnerships for Local Council and Government.
Please Note: all community service announcement enquiries are sent to csa@rrr.org.au