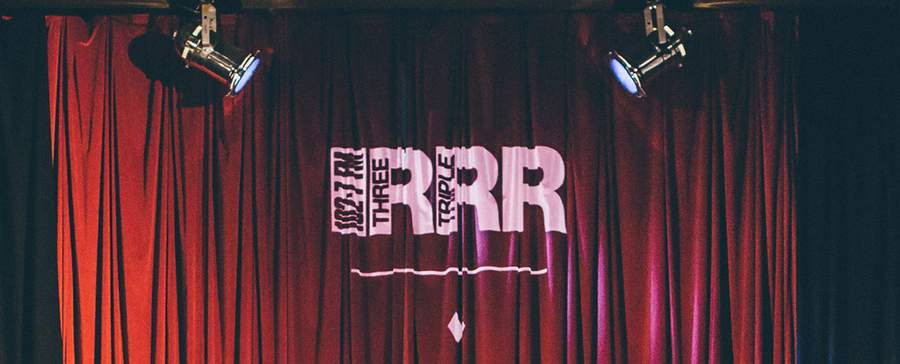 For more than 40 years Triple R has shaped and inspired the culture of Melbourne. Since its inception as an educational broadcaster in 1976, Triple R has become Australia's most influential community radio station with nearly 21,000 paid subscribers and broadcasting live to over 1,000,000 listeners per month across FM and digital (DAB+ digital radio, podcasts and online).
Broadcasting on 102.7FM and 3RRR Digital, the Triple R grid houses over 60 diverse programs. Music shows cover every genre imaginable from pop to punk rock, from R&B and electro to jazz, hip hop, country and metal. Specialist talks programs delve into topics as varied as the environment, human rights, politics, medical issues, gardening, cultural ventures and local interests.
With the exception of Breakfasters, all of Triple R's programs are presented by volunteers. Broadcasters who are drawn to the station because of its unique, independent ethos and its commitment to quality public radio. All Triple R's broadcasters have a passion for what they present and are genuine music fanatics or devoted experts in their fields.
The voices heard on Triple R are as varied as its listeners. And, it's many of these listeners who keep the station on-air year in, year out. Triple R is a fully independent non-profit community radio station which relies on sponsorship and listener subscriptions to keep running – listener funded radio. We're not beholden to shareholders or advertisers; we're here to serve our community of listeners and offer them a genuine, intelligent and considered alternative.
This unique relationship with listeners also connects with people in more ways than just on-air. The Triple R Performance Space officially opened its doors in 2009 and has played host, so far, to gigs highlighting unsigned Australian acts, comedy shows, independent theatre and literary events. Our relationship with Avid, KV2 Audio and some of Australia's finest Front of House Engineers means we have one of the best sounding rooms in Melbourne.
Triple R plays a vital role as an independent community voice in Melbourne.