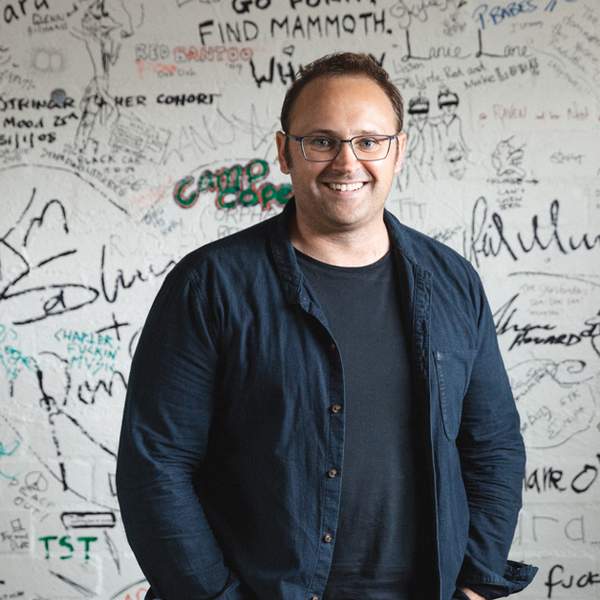 Music, news, sport, weather, information, special guests and regular segments each morning.
How did you first connect with Triple R?
Listening to The Cheese Shop supercharged my obsession with Melbourne comedy and I begged my older sisters to drive me into the city to see live shows. I was also rusted onto Breakfasters and sometimes late to class because I refused to get out of the car until a segment ended. I don't know why my parents tolerated such impertinence but school runs on my watch will be executed with cruel and indifferent precision.
What/when was your first show?
When I returned from interning at Letterman, Breakfasters invited me on-air to talk about my experiences and I guess I've been popping up on the station ever since. I think after hosting Tabula Rasa, Fakefasting, appearing on Room with a View and other spots, my first bona fide show would have been the summer program Media Pie with Ben Birchall and Emma Buckley Lennox. As you can imagine, the show featured ripper and entertaining analysis of goings on in the media, although was admittedly silent on pies.
What's your favourite Triple R story?
My list of favourite on-air experiences genuinely grows every week but a special spot is reserved for the final morning of my first Radiothon when Jen Cloher closed the show (with a song that appears on the Breakfasters Live compilation) while the station reached a significant subscriber milestone. To stumble afterwards into a rapturous phone room was a formative and unambiguously excellent baptism of fire.
What's your favourite other Triple R program and why?
Putting aside the obligatory resistance to giving just one answer to the question, I'm developing a habit of driving around every weekend with my new baby while we both listen to Vital Bits, and it's a tradition I'm reluctant to break. At least up until the moment down the line when he refuses to get out of the car.
What does Triple R mean to you?
Melbourne's reputation as one of the world's great cities is not arrived at by accident, and boosted in no small part by Triple R's role as a passionate hub for music, ideas and the arts. The station has informed and soundtracked much of my life and I treasure its spirit of independence, comforting unpredictability and proud accommodation of eccentrics.
The studio door has accidentally shut with you stuck inside. If there was only one CD in there with you what would you want it to be and why?
It makes sense for variety to settle on a compilation, and preferably a long one, so I nominate A Monstrous Psychedelic Bubble Exploding in Your Mind Vol. 1 by Amorphous Androgynous. Failing that, something appropriately tense and frenetic as appropriate background to my claustrophobia-induced panic attack.
Daniel Burt answered some more questions for us in this article when he first joined Breakfasters.