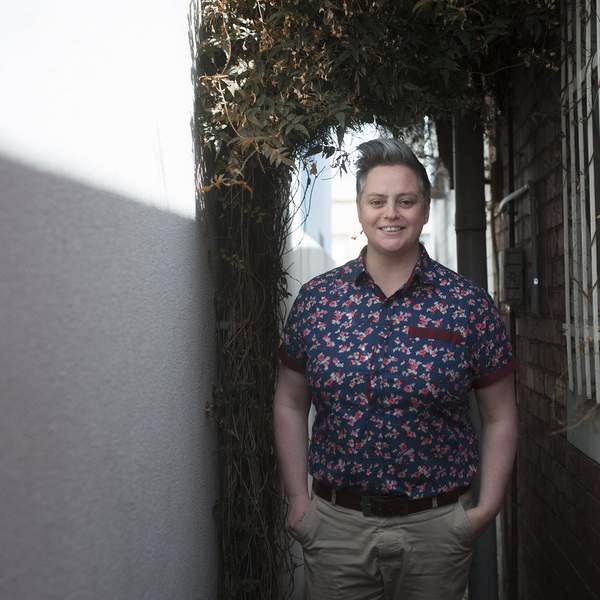 How did you first connect with Triple R?
I'm pretty sure it was when I was a guest on Breakfasters in 2007. Fee came to my comedy festival show and made me feel like a star.
What/when was your first show?
The Downlow in 2015
What's your favourite Triple R story?
The time I was late getting to an interview on Breakfastersbecause someone had tried to steal my motorbike and as a result destroyed the ignition. I started running along the bus route from Northcote until a bus came and I made it just before 9. At the end of the interview Fee put a shout out for anyone to help me out. Within minutes I had a motorbike mechanic call and say he'd be happy to fix my bike and another lady rocked up at the station half an hour later with a bicycle for me to use while my motorbike was being fixed. I remember telling Josh Earl about it and he said "That's just what Triple R listeners do. It's pretty great isn't it?"
Your favourite other Triple R program and why?
Eat it! Because Cameron would pass on leftover food and booze that their guests had brought in when I was doing The Downlow. It's also a great show and Cameron Smith has the loudest voice in radio.
What does Triple R mean to you?
So much, how can you not love a place that has more belief in you than Kanye West has in himself?
The studio door has accidentally jammed shut with you stuck inside. If there was only one CD in there with you, what would you want it to be, and why?
The Ultimate Monty Python Rip Off. I could listen to the Grim Reaper sketch until the Grim Reaper came for me.