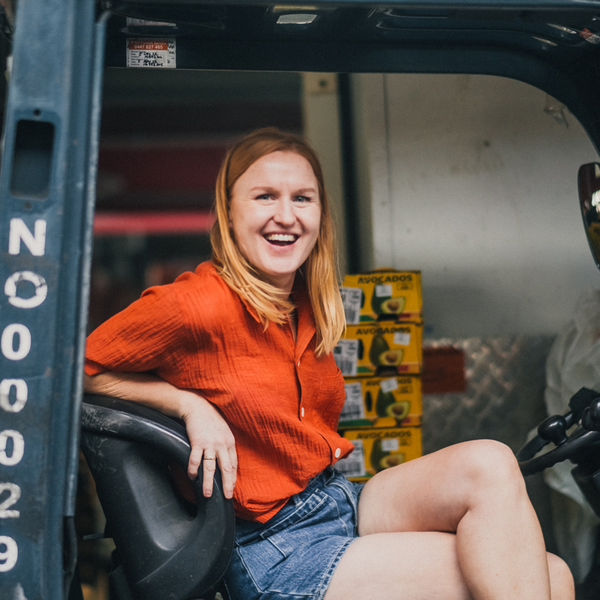 Presents
Music, news, sport, weather, information, special guests and regular segments each morning.
Check back soon to find out more about this Summer Program.
How and when did you first connect with Triple R?
I became involved with Triple R when I did my first Friday Funnybugger segment in 2017, but I first discovered the station when I was working as a "runner" for a TV show in 2012, which is where you essentially ferry items between the production office and the set of the show, which means you spend A LOT of time in the car. The job can be tedious, so discovering Triple R with many diverse shows felt like a revelation. It got me through many trips up and down Punt Rd.
What does Triple R mean to you?
It's a community passionate about music, arts, and culture. It's also unlimited access to far cooler and more intelligent people than me. I learn so much every time I switch it on.
What's your favourite Triple R story?
A Triple R listener who worked at a restaurant down the coast ran out and gave me a bottle of wine as I was getting into a car with my mum when we were on holiday. She told me she enjoyed listening to me as a Friday Funnybugger. It was so lovely and made my mum so happy that she declared, "It's your year, Nat", and that I should make a ritual and have a glass of wine from that bottle before every comedy gig for good luck. At this point, I had to explain to my mum that it wasn't a never-ending magic bottle of wine. That, and when the Megahertz came from behind to win the Reclink Community Cup in 2019.
Describe your happy place
Swimming in the ocean, sitting in a dark cinema watching previews for films I can't wait to see, panting in a back street after outrunning ticket inspectors.
The studio door has accidentally jammed shut with you stuck inside. If there was only one album with you, what would you want it to be, and why?
The Best of 100% Hits of 94 or Overpowered by Roisin Murphy. I love to tear up a dance floor, and I love every track on these albums. I love Roisin Murphy, and she has been my favourite live show.