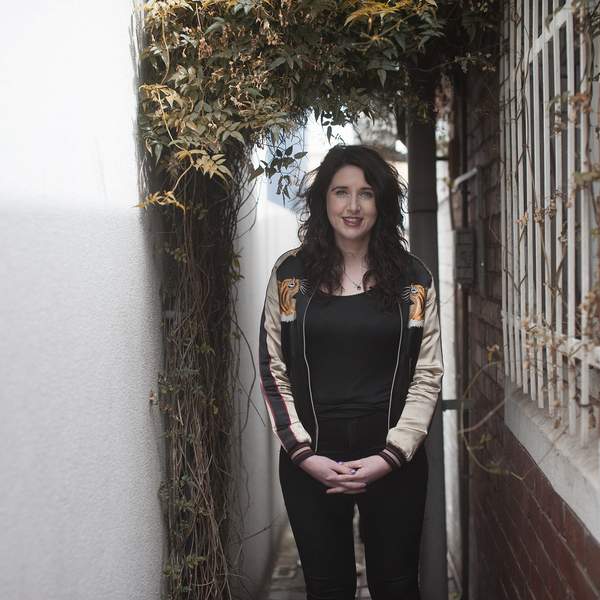 Music, news, sport, weather, information, special guests and regular segments each morning.
How did you first connect with Triple R?
In 2001 I was a 17-year-old wannabe punk who was very busy being bored with everything and rolling my eyes at everyone. One day, while innocuously flicking along the FM dial, I heard Pixies 'Subaculture'. The station I'd stumbled upon was RRR. It was love at first listen and I never tuned out. I have toned down the eye rolling though.
What/when was your first show?
Round & Round is my first proper, real deal show. But the first time I was ever on air was for a Graveyard shift at the start of 2014. I spent the whole four hours chugging an unhealthy amount of V energy drink, eating bananas, dashing to the toilet in fear that something dreadful would happen when I left the studio, and utterly terrified I'd push one button and take the entire station off air. Thankfully my nerves (and energy drink intake) have somewhat steadied since.
What's your favourite Triple R story?
I have tons of favourite moments as a listener of RRR. But since being on air my favourite moment so far is one that occurred during my first graveyard shift. Wired on energy drinks and in a state of mild delusion I fielded calls from one particularly inebriated listener for over an hour. Sometimes he'd request a song, other times he'd share a little anecdote, and occasionally he'd just ring and say, "mate, you're doing a good job" and then hang up. Whoever that gentleman was, I don't think I could I have stayed awake without him.
Your favourite other Triple R program and why?
I don't think I can answer this. I've had so many different ones over the years. From The International Pop Underground, to Local and/or General, Superfluity, Wig Wam Bam and Spoke, just to name a few. I have too much love for too many just to choose one.
What does Triple R mean to you?
Good community, good music and good people.
The studio door has accidentally jammed shut with you stuck inside. If there was only one CD in there with you, what would you want it to be, and why?
I think I'd choose the first album I ever owned: 100% Hits '94. Mainly so I could cut loose like a 10 year-old me to such classic cuts as JX 'Son Of A Gun', D:Ream's 'Things Can Only Get Better', East 17's 'It's Alright' and Francis Dunnery's 'American Life (In The Summertime)'. Well, that or The Beach Boys'