RADIOTHON COMING SOON!
WHAT IS RADIOTHON?
PRIZES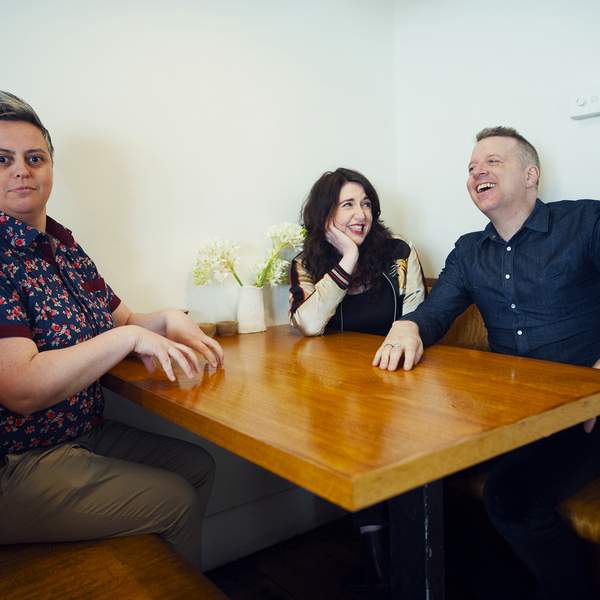 Listen to Breakfasters – 11 February 2019

03:00:00
Playlist for Breakfasters – 11 February 2019
Over Your Shoulder

Dinosaur Jr

"big boss man (feat. hope sandoval)"

MERCURY REV

Middle Name

Slush

Ki'igba

Jimi Tenor

Ar.MOur

UNKLE

Lucy's

Girlpool

What Has He Bought?

J. Mcfarlane's Reality Guest

Rose and Beast (薔薇と野獣 )

Haruomi Hosono

Pop Song

The Snakes

Andromeda

Weyes Blood

Juice

Lizzo

Fellstar

Jessica Pratt

Something For Me

Martin Frawley

Mary Winter

Swervedriver

Where's The Cream

Surprise Chef

Remember

Unloved

"throne"

KOFFEE

Anything

David Thor

Poison Blood

On Diamond

Innocent Crime Copy

The Pinheads

Devotion

Laura Jean

Sleepwalkin

Better Oblivion Community Centre

East of the The River Nile

Zara McFarlane with Dennis Bovell
Music, news, sport, weather, information, special guests and regular segments each morning.
Monday to Friday from 6am. We post updates throughout the show (including links to books mentioned etc.) on Facebook and Twitter. You can also email us at breakfasters@rrr.org.au.
---
TEXT US ON:
0466 98 1027
SERVICE MUSIC TO:
music.coordinator@rrr.org.au or breakfasters@rrr.org.au
INTRO TRACK:
Khruangbin - People Everywhere (Still Alive)
Weekly segments
Monday
7:15am
Andrew "Donno" Donninson - Sports Wrap
8:15am
Ben Eltham - Politics Wrap
Tuesday
7:45am
Elizabeth McCarthy / Fi Wright - Book Reviews
8:15am
Vanessa Toholka - Tech Talk / Adam Christou - Game Changers
Wednesday
7.15am
Justin "Digga" Calverley - Down And Dirty / Michael Harden - Food Interlude
7.45am
Dr. Jen - Weird Science
Thursday
7:15am
Simone Ubaldi / Vyshnavee Wijekumar - Screen Reviews
8.15am
'Feature Creatures' with Sean "The Birdman" Dooley / Entomologist Simon Hinkley / Marine expert Lauren Timms
Friday
7:45am
'Friday Funnybugger' with local comedians
8:15am
The Breakfasters Breakdown Quiz
8:45am
Breakfasters Live
---
The podcast intro and outro theme is Soft Illusion and was generously provided by Andras.
https://andras.bandcamp.com/track/soft-illusion