RADIOTHON COMING SOON!
WHAT IS RADIOTHON?
PRIZES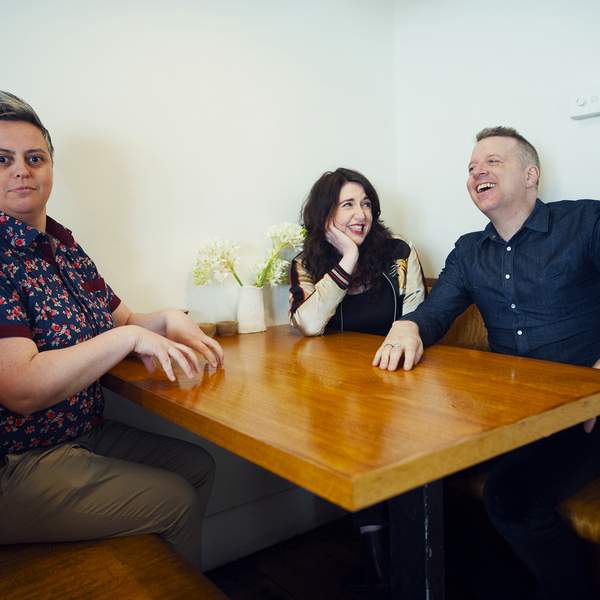 Listen to Breakfasters – 4 February 2019

03:00:00
Playlist for Breakfasters – 4 February 2019
Suck it Like a Whistle

Sneaks

"the seduction of kansas"

PRIESTS

"cosmic cave"

EX HEX

Dylan Thomas

Better Oblivion Community Centre

When I Saw You Last Night

David Nance Group

Cyboogie

King Gizzard & The LIzard Wizard

Laws Of The Universe

Toro Y Moi

indian hair

bbymutha

Cellophane Car

The Stroppies

Jealousy

Sasami

Plains

Deerhunter

Sticky

Ravyn Lenae

Tone of Voice

Honey2Honey

52 aflw players

Eggy

One Million Flowers

Tiny Ruins

Speedway

Black Midi

Meet Again

Maxo Kream

Carry The Zero

Built to Spill

Pressure To Party

Julia Jacklin

Bourgeois

U-Bahn

Selfish

Little Simz feat. Cleo Soul

Tell Me (Doko Mien)

Ibibio Sound Machine

What Has He Bought?

J. Mcfarlane's Reality Guest

To Climb the Cliff

Antena

Sugar and Gold

Sleeper and Snake

Rolling in Your Wall

Elsa Hewitt
Music, news, sport, weather, information, special guests and regular segments each morning.
Monday to Friday from 6am. We post updates throughout the show (including links to books mentioned etc.) on Facebook and Twitter. You can also email us at breakfasters@rrr.org.au.
---
TEXT US ON:
0466 98 1027
SERVICE MUSIC TO:
music.coordinator@rrr.org.au or breakfasters@rrr.org.au
INTRO TRACK:
Khruangbin - People Everywhere (Still Alive)
Weekly segments
Monday
7:15am
Andrew "Donno" Donninson - Sports Wrap
8:15am
Ben Eltham - Politics Wrap
Tuesday
7:45am
Elizabeth McCarthy / Fi Wright - Book Reviews
8:15am
Vanessa Toholka - Tech Talk / Adam Christou - Game Changers
Wednesday
7.15am
Justin "Digga" Calverley - Down And Dirty / Michael Harden - Food Interlude
7.45am
Dr. Jen - Weird Science
Thursday
7:15am
Simone Ubaldi / Vyshnavee Wijekumar - Screen Reviews
8.15am
'Feature Creatures' with Sean "The Birdman" Dooley / Entomologist Simon Hinkley / Marine expert Lauren Timms
Friday
7:45am
'Friday Funnybugger' with local comedians
8:15am
The Breakfasters Breakdown Quiz
8:45am
Breakfasters Live
---
The podcast intro and outro theme is Soft Illusion and was generously provided by Andras.
https://andras.bandcamp.com/track/soft-illusion