RADIOTHON COMING SOON!
WHAT IS RADIOTHON?
PRIZES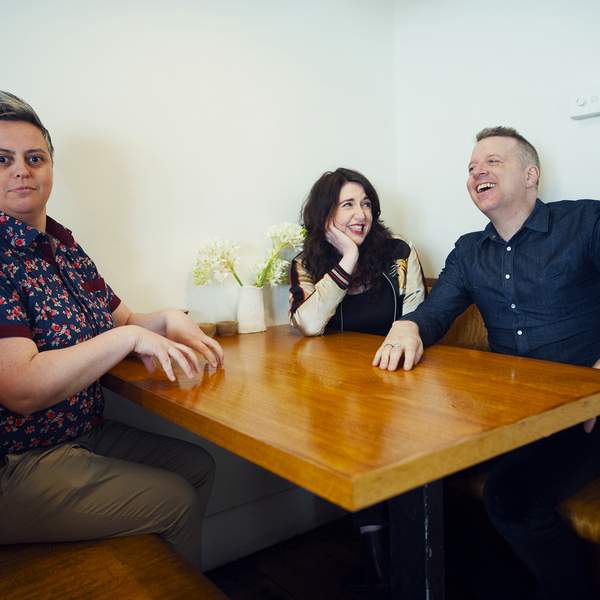 Listen to Breakfasters – 24 January 2019

03:00:00
Presented by Steph, Dan and Charlie
Playlist for Breakfasters – 24 January 2019
Passarinho

Gal Costa

Spinning Dance

James Holden & The Animal Spirits

The Gut

Homeboy Sandman & Edan

I Am A Toy

J MacFarlane's Reality Guest

If I'd Known

Kero Kero Bonito

Nterini

Fatoumata Diawara

Face of the Sun

Shana Cleveland

Repo Man

Hooper Crescent

O.P.P.

Wimps

Out Of Your League feat. Steve Lacy

BLOOD ORANGE

Horepse Mou Tsiftetelli

Roza Eskanazi

Waiting to Die

Rat Columns

I Can Dig It Baby

Little Beaver

Do You Hear Me Now?

Bert Jansch

Flea Market

Tierra Whack

Memorial Day

Sharon Van Etten

Mic Swagger Episode 20

Changmo

Money Don't Grow On Trees

Sneaks

Fake Health

Katie Dey

Hello Happiness

Chaka Khan

Hot-N-Funky

Delano Smith

Corn Maze

Malibu Ken
Music, news, sport, weather, information, special guests and regular segments each morning.
Monday to Friday from 6am. We post updates throughout the show (including links to books mentioned etc.) on Facebook and Twitter. You can also email us at breakfasters@rrr.org.au.
---
TEXT US ON:
0466 98 1027
SERVICE MUSIC TO:
music.coordinator@rrr.org.au or breakfasters@rrr.org.au
INTRO TRACK:
Khruangbin - People Everywhere (Still Alive)
Weekly segments
Monday
7:15am
Andrew "Donno" Donninson - Sports Wrap
8:15am
Ben Eltham - Politics Wrap
Tuesday
7:45am
Elizabeth McCarthy / Fi Wright - Book Reviews
8:15am
Vanessa Toholka - Tech Talk / Adam Christou - Game Changers
Wednesday
7.15am
Justin "Digga" Calverley - Down And Dirty / Michael Harden - Food Interlude
7.45am
Dr. Jen - Weird Science
Thursday
7:15am
Simone Ubaldi / Vyshnavee Wijekumar - Screen Reviews
8.15am
'Feature Creatures' with Sean "The Birdman" Dooley / Entomologist Simon Hinkley / Marine expert Lauren Timms
Friday
7:45am
'Friday Funnybugger' with local comedians
8:15am
The Breakfasters Breakdown Quiz
8:45am
Breakfasters Live
---
The podcast intro and outro theme is Soft Illusion and was generously provided by Andras.
https://andras.bandcamp.com/track/soft-illusion