RADIOTHON COMING SOON!
WHAT IS RADIOTHON?
PRIZES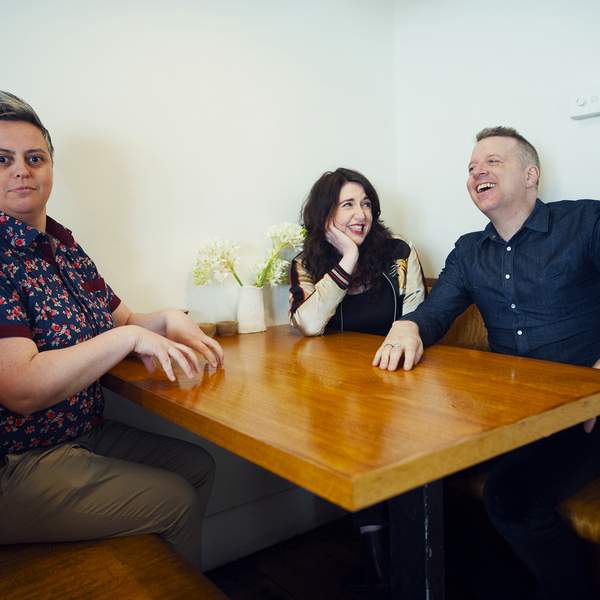 Listen to Breakfasters – 10 December 2018

03:00:00
Playlist for Breakfasters – 10 December 2018
Energy (Feat Nadeem Din-Gabisi)

Sampa the Great

It Makes You Forget (Ithehane)

Peggy Gou

Hollywood Failure

Palm Springs

Stock Options

Vintage Crop

Every 1's A Winner

Ty Seagall

Love Is The Score Of Nothing

Jess Rebeiro

Over The Hill

John Martyn

Shattered Dreams

Earl Sweatshirt

Medicine

The Public Opinion Afro Orchestra

Fly Away

Baxter Dury, Delilah Holliday, and Étienne de Crécy

Leerers

Shrimpwitch

Bite My Hip

Bahaus

Element

Deerhunter

Pull Up To The Bumper

Grace Jones

What The World Needs Now

Cat Power

Deck the Halls

Jacob Miller

I Don't Mind

Buzzcocks

Beat 54 (Krystal Klear 12" Mix)

Jungle

White Cockatoo

The Ocean Party

Having Been Is No Way To Be

Jeff Tweedy

The Strut

30/70 Collective

Biz Is Goin' Off

Biz Markie

Charity

Courtney Barnett
Music, news, sport, weather, information, special guests and regular segments each morning.
Monday to Friday from 6am. We post updates throughout the show (including links to books mentioned etc.) on Facebook and Twitter. You can also email us at breakfasters@rrr.org.au.
---
TEXT US ON:
0466 98 1027
SERVICE MUSIC TO:
music.coordinator@rrr.org.au or breakfasters@rrr.org.au
INTRO TRACK:
Khruangbin - People Everywhere (Still Alive)
Weekly segments
Monday
7:15am
Andrew "Donno" Donninson - Sports Wrap
8:15am
Ben Eltham - Politics Wrap
Tuesday
7:45am
Elizabeth McCarthy / Fi Wright - Book Reviews
8:15am
Vanessa Toholka - Tech Talk / Adam Christou - Game Changers
Wednesday
7.15am
Justin "Digga" Calverley - Down And Dirty / Michael Harden - Food Interlude
7.45am
Dr. Jen - Weird Science
Thursday
7:15am
Simone Ubaldi / Vyshnavee Wijekumar - Screen Reviews
8.15am
'Feature Creatures' with Sean "The Birdman" Dooley / Entomologist Simon Hinkley / Marine expert Lauren Timms
Friday
7:45am
'Friday Funnybugger' with local comedians
8:15am
The Breakfasters Breakdown Quiz
8:45am
Breakfasters Live
---
The podcast intro and outro theme is Soft Illusion and was generously provided by Andras.
https://andras.bandcamp.com/track/soft-illusion