RADIOTHON COMING SOON!
WHAT IS RADIOTHON?
PRIZES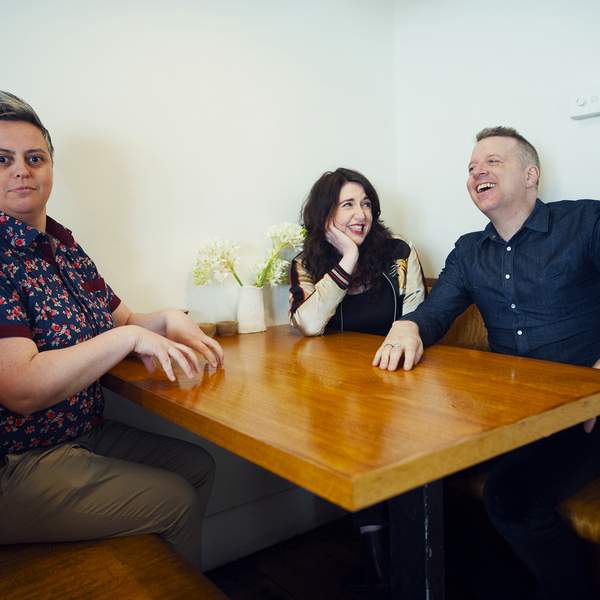 Listen to Breakfasters – 13 November 2018

03:00:00
Playlist for Breakfasters – 13 November 2018
SOMETHING I CAN'T SAY

GOODNIGHT JAPAN

Without You

Tobias Jesso Jr

Dead Nightclub

Kirkis

I am the Grinch

Tyler, The Creator feat Fletcher Jones

It Should Have Been You

Gwen Guthrie

A Few Times Too Many

The Goon Sax

Hollywood Failure

Palm Springs

BIRDSONG

REGINA SPEKTOR

Padded Locks (feat. Ghostface Killah)

Mick Jenkins

Facing East

79.5

Back On

The Ocean Party

Christmas Time Here

Khruangbin

Wake In Fright

Nun

Behold The Angel Of Frequency

Third Eye

I Knew That I'd Regret It But I Did It Anyway

Victory Lap

Snakes Of The World Today

Slick Rick

Needle In The Camel's Eye

Civic

Mammal Love

Easy Browns

It'll All Be Over

Supreme Jubilees

Snow

Ella Thompson

Don't Be Scared, I Love You (unplugged)

BILL RYDER-JONES
Music, news, sport, weather, information, special guests and regular segments each morning.
Monday to Friday from 6am. We post updates throughout the show (including links to books mentioned etc.) on Facebook and Twitter. You can also email us at breakfasters@rrr.org.au.
---
TEXT US ON:
0466 98 1027
SERVICE MUSIC TO:
music.coordinator@rrr.org.au or breakfasters@rrr.org.au
INTRO TRACK:
Khruangbin - People Everywhere (Still Alive)
Weekly segments
Monday
7:15am
Andrew "Donno" Donninson - Sports Wrap
8:15am
Ben Eltham - Politics Wrap
Tuesday
7:45am
Elizabeth McCarthy / Fi Wright - Book Reviews
8:15am
Vanessa Toholka - Tech Talk / Adam Christou - Game Changers
Wednesday
7.15am
Justin "Digga" Calverley - Down And Dirty / Michael Harden - Food Interlude
7.45am
Dr. Jen - Weird Science
Thursday
7:15am
Simone Ubaldi / Vyshnavee Wijekumar - Screen Reviews
8.15am
'Feature Creatures' with Sean "The Birdman" Dooley / Entomologist Simon Hinkley / Marine expert Lauren Timms
Friday
7:45am
'Friday Funnybugger' with local comedians
8:15am
The Breakfasters Breakdown Quiz
8:45am
Breakfasters Live
---
The podcast intro and outro theme is Soft Illusion and was generously provided by Andras.
https://andras.bandcamp.com/track/soft-illusion