RADIOTHON COMING SOON!
WHAT IS RADIOTHON?
PRIZES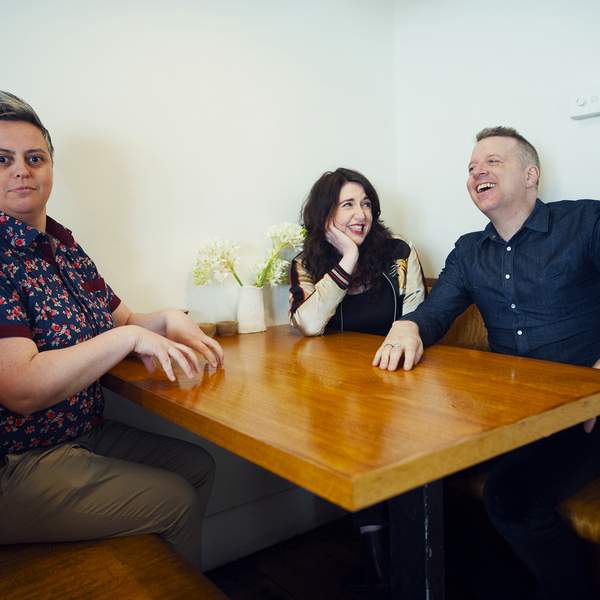 Listen to Breakfasters – 5 November 2018

03:00:00
Playlist for Breakfasters – 5 November 2018
Every Day Should Be A Holiday

The Dandy Warhols

Falling Small

Parsnip

Death In Midsummer

Deerhunter

Body(Crushing)

JULIA JACKLIN

Snakes Of The World Today

Slick Rick

Can't Chain

Nun

Christmas Time Here

Khruangbin

Voodoo

FERLA

Fire and Blood

Fair Maiden

Oranges

The Putbacks

The Wig

New War

I Don't Mind

Buzzcocks

Break the Body Down

Hprizm

"in the water"

GRAND SALVO

Rain On Tin

The Ocean Party

I.O.T.A

Georgia Anne Muldrow

These Are The Things I Really Like About You (feat. Dudley Perkins)

Georgia Anne Muldrow

Unshaken

D'Angelo

Not Gonna Kill You

Angel Olsen

Outside

Vince Staples

The Church of Simultaneous Existence

The Aints

I'm Walking

Spaceark

Jet Black

Channel Tres

Slaughtering Eye (C2D)

Ian Eccles-Smith
Music, news, sport, weather, information, special guests and regular segments each morning.
Monday to Friday from 6am. We post updates throughout the show (including links to books mentioned etc.) on Facebook and Twitter. You can also email us at breakfasters@rrr.org.au.
---
TEXT US ON:
0466 98 1027
SERVICE MUSIC TO:
music.coordinator@rrr.org.au or breakfasters@rrr.org.au
INTRO TRACK:
Khruangbin - People Everywhere (Still Alive)
Weekly segments
Monday
7:15am
Andrew "Donno" Donninson - Sports Wrap
8:15am
Ben Eltham - Politics Wrap
Tuesday
7:45am
Elizabeth McCarthy / Fi Wright - Book Reviews
8:15am
Vanessa Toholka - Tech Talk / Adam Christou - Game Changers
Wednesday
7.15am
Justin "Digga" Calverley - Down And Dirty / Michael Harden - Food Interlude
7.45am
Dr. Jen - Weird Science
Thursday
7:15am
Simone Ubaldi / Vyshnavee Wijekumar - Screen Reviews
8.15am
'Feature Creatures' with Sean "The Birdman" Dooley / Entomologist Simon Hinkley / Marine expert Lauren Timms
Friday
7:45am
'Friday Funnybugger' with local comedians
8:15am
The Breakfasters Breakdown Quiz
8:45am
Breakfasters Live
---
The podcast intro and outro theme is Soft Illusion and was generously provided by Andras.
https://andras.bandcamp.com/track/soft-illusion