RADIOTHON COMING SOON!
WHAT IS RADIOTHON?
PRIZES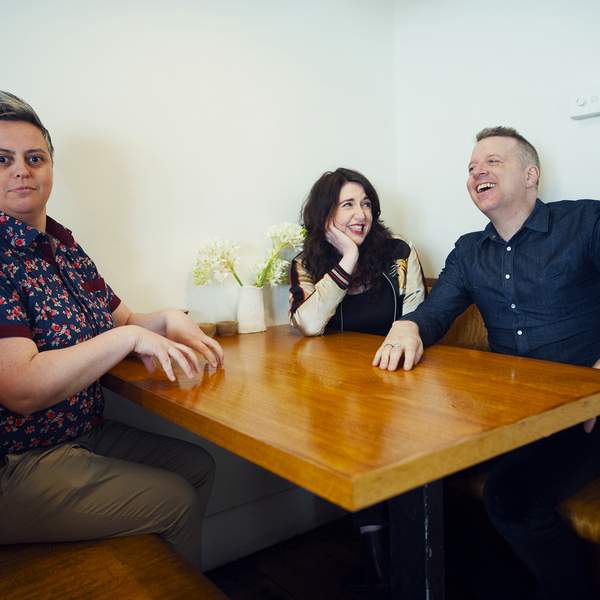 Listen to Breakfasters – 3 October 2018

03:00:00
Playlist for Breakfasters – 3 October 2018
Another Day

Retiree

Kwaakwaa

Gyedu-Blay Ambolley

High (feat Elton John)

Young Thug

Tricks

Laura Imbruglia

Till The End

The Goon Sax

Puffy

Constant Mongrel

Found You

Cash Savage & The Last Drinks

This Heat

Gregor

Holding On

Tirzah

Stop Him

Honey Hahs

Stay

Cat Power

Scream Whole

Methyl Ethel

Four 4 X3

Capoeira Twins

Privilege

MAGPIE

The Ways feat. Bilal

The Putbacks

Wu-Tang Forever

Logic

Cache Latte

Alien Nosejob

Whatcha Doing (To Me)

CHARLES BRADLEY WITH THE INVERSIONS

Nowadays

Timeshare
Music, news, sport, weather, information, special guests and regular segments each morning.
Monday to Friday from 6am. We post updates throughout the show (including links to books mentioned etc.) on Facebook and Twitter. You can also email us at breakfasters@rrr.org.au.
---
TEXT US ON:
0466 98 1027
SERVICE MUSIC TO:
music.coordinator@rrr.org.au or breakfasters@rrr.org.au
INTRO TRACK:
Khruangbin - People Everywhere (Still Alive)
Weekly segments
Monday
7:15am
Andrew "Donno" Donninson - Sports Wrap
8:15am
Ben Eltham - Politics Wrap
Tuesday
7:45am
Elizabeth McCarthy / Fi Wright - Book Reviews
8:15am
Vanessa Toholka - Tech Talk / Adam Christou - Game Changers
Wednesday
7.15am
Justin "Digga" Calverley - Down And Dirty / Michael Harden - Food Interlude
7.45am
Dr. Jen - Weird Science
Thursday
7:15am
Simone Ubaldi / Vyshnavee Wijekumar - Screen Reviews
8.15am
'Feature Creatures' with Sean "The Birdman" Dooley / Entomologist Simon Hinkley / Marine expert Lauren Timms
Friday
7:45am
'Friday Funnybugger' with local comedians
8:15am
The Breakfasters Breakdown Quiz
8:45am
Breakfasters Live
---
The podcast intro and outro theme is Soft Illusion and was generously provided by Andras.
https://andras.bandcamp.com/track/soft-illusion