RADIOTHON COMING SOON!
WHAT IS RADIOTHON?
PRIZES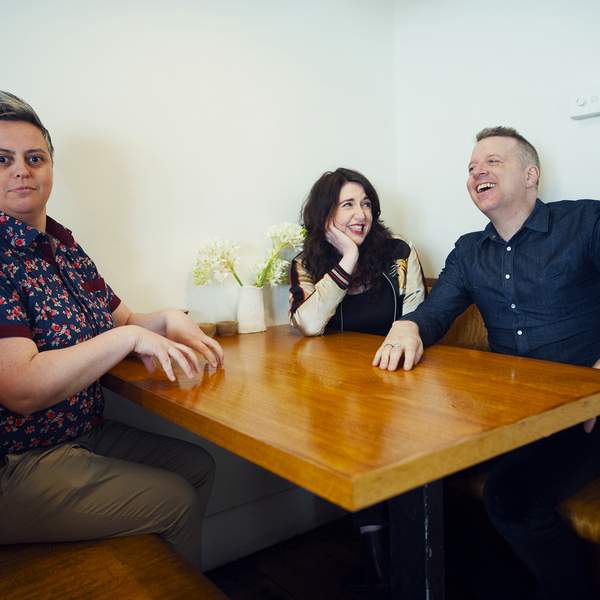 Listen to Breakfasters – 6 August 2018

03:00:00
Playlist for Breakfasters – 6 August 2018
Bad One

Loose Tooth

Dead Of Night

S U R F I N G

Check Yourself

Fulton Street

It's A Whale

Deer Tick

Lost Arts

Marlowe

Kong

Neneh Cherry

Distance In The Line

Dark Fair

La Onda

The Tropicals

Dark Corner Dance Floor

Phantastic Ferniture

More Rounds

Flohio

Like Sugar

Chaka Khan

Pale Blue Dot

Ross From Friends

So It Is

Emma Davis

Native Tongue

Mojo Juju (NKA Mo'Ju) featuring Pasefika Vitoria Choir

The Love

Linus Loves

Old News

Big Supermarket

Devotion

Tirzah

Uh Huh

Wu Tang Clan Vs The Beatles

oxytocin

hot to rott

Who's Gonna Stop Us

Steady Holiday
Music, news, sport, weather, information, special guests and regular segments each morning.
Monday to Friday from 6am. We post updates throughout the show (including links to books mentioned etc.) on Facebook and Twitter. You can also email us at breakfasters@rrr.org.au.
---
TEXT US ON:
0466 98 1027
SERVICE MUSIC TO:
music.coordinator@rrr.org.au or breakfasters@rrr.org.au
INTRO TRACK:
Khruangbin - People Everywhere (Still Alive)
Weekly segments
Monday
7:15am
Andrew "Donno" Donninson - Sports Wrap
8:15am
Ben Eltham - Politics Wrap
Tuesday
7:45am
Elizabeth McCarthy / Fi Wright - Book Reviews
8:15am
Vanessa Toholka - Tech Talk / Adam Christou - Game Changers
Wednesday
7.15am
Justin "Digga" Calverley - Down And Dirty / Michael Harden - Food Interlude
7.45am
Dr. Jen - Weird Science
Thursday
7:15am
Simone Ubaldi / Vyshnavee Wijekumar - Screen Reviews
8.15am
'Feature Creatures' with Sean "The Birdman" Dooley / Entomologist Simon Hinkley / Marine expert Lauren Timms
Friday
7:45am
'Friday Funnybugger' with local comedians
8:15am
The Breakfasters Breakdown Quiz
8:45am
Breakfasters Live
---
The podcast intro and outro theme is Soft Illusion and was generously provided by Andras.
https://andras.bandcamp.com/track/soft-illusion