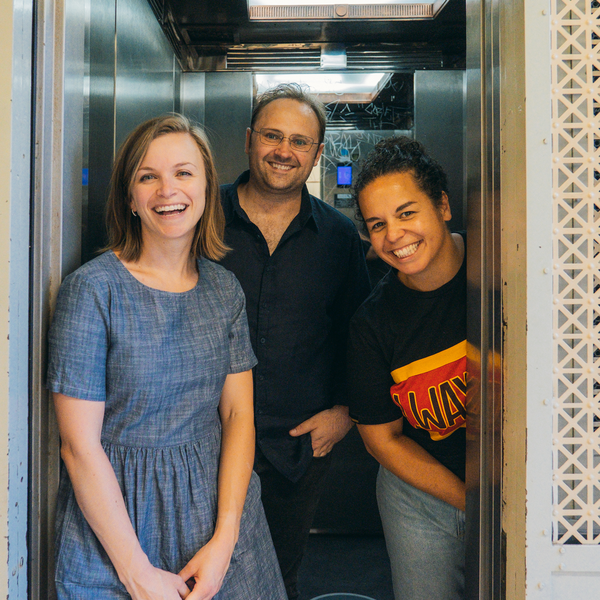 Listen to Breakfasters – 17 November 2022
∙
Highlights
Breakfasters: Melbourne Zoo Welcomes Their Newest Arrival.. A Baby Elephant!
Playlist for Breakfasters – 17 November 2022
Pitjantjatjara

Frank Yamma

Aquamarine - Demo

Hand Habits

Goes By So Fast

Toro y Moi

Kerang

Gordon Koang

Accept Me As I Am

Klein Zage

When I Die

Sharon Van Etten

Steel Wing

Arima Ederra

Velodrome [small section as bed]

Surprise Chef

1471

Babyfather, Tirzah

Mana Takatāpui

Jen Cloher

How Does It Feel

Lennon Wells

Say What You Like

Doug Paisley

Praise You

Grace Cummings

Potion

Bibio

Waltz For A Spaniel

Dana Gavanski

Elephant

Tame Impala

Kwanji

Joe Geia

Through the Motions

Komang

Tall Tales

Kennebec, Hemlock Ernst, Sudan Archives

Baby Queen

Gorillaz
Music, news, sport, weather, information, special guests and regular segments each morning.
Monday to Friday from 6am. We post updates throughout the show (including links to books mentioned etc.) on Facebook and Twitter. You can also email us at breakfasters@rrr.org.au.
---
TEXT US ON:
0466 98 1027
SERVICE MUSIC TO:
music.coordinator@rrr.org.au or breakfasters@rrr.org.au
INTRO TRACK:
Khruangbin - People Everywhere (Still Alive)
Weekly segments
Monday
7:15am
Andrew "Donno" Donninson - Sports Wrap
8:15am
Ben Eltham - Politics Wrap
Tuesday
7:45am
Elizabeth McCarthy / Fi Wright - Book Reviews
8:15am
Vanessa Toholka - Tech Talk / Adam Christou - Game Changers
Wednesday
7.15am
Justin "Digga" Calverley - Down And Dirty / Michael Harden - Food Interlude
7.45am
Dr. Jen - Weird Science
Thursday
7:15am
Simone Ubaldi / Vyshnavee Wijekumar - Screen Reviews
8.15am
'Feature Creatures' with Sean "The Birdman" Dooley / Entomologist Simon Hinkley
Friday
7:45am
'Friday Funnybugger' with local comedians
8:15am
The Breakfasters Breakdown Quiz
8:45am
Breakfasters Live
---
The podcast intro and outro theme is Soft Illusion and was generously provided by Andras.
https://andras.bandcamp.com/track/soft-illusion