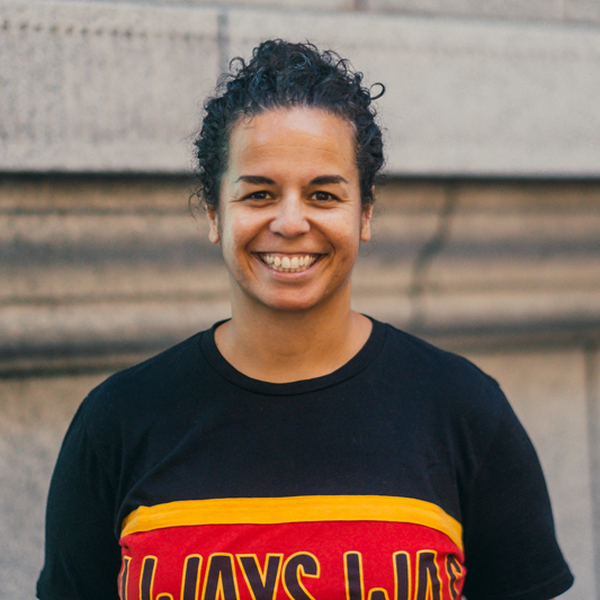 How and when did you first connect with Triple R?
Back in 2012, when I performed my very first solo show at the Melbourne International Comedy Festival, one of the Breakfasters came down to my show, I think it might have been Fee B-Squared? I had a couple of hecklers in the crowd and it was my media night, so I was a little taken aback at the time and wasn't sure how the whole show went… But I remember chatting to the Breakfasters on air the following week and they were really wonderful! Praised the show and how I handled things, thought it was hilarious and promoted it to all the listeners. I just remember feeling really comfortable chatting on air to them. They were warm, supportive and genuinely keen to help me promote my show when I was just starting out in comedy.
What does Triple R mean to you?
Triple R supported me when I first started out in comedy and it continues to support local artists and individuals across the board. I love finding out about so many amazing people and their stories through listening to Triple R!
What's your favourite Triple R story?
I was so excited when I got asked to be a guest on The Downlow back in 2015 with Gerelaidne Hickey, Anne Edmonds and Kate McLennan. I was such a huge fan of all of these women and thought they were hilarious! But I was so bloody nervous when I got into the studio and I honestly just didn't know how to talk. I was unfunny, couldn't look them in the eye and walked straight out of the studio and into my car as soon as it finished. OK… this doesn't seem like my "favourite" Triple R story, but I'm still rapt I got to be a part of this really cool show with three amazing women.
Describe your happy place.
Having family over and seeing them devour all of the food that I've cooked. Nothing makes me happier than feeding them!
My mother was a Pacific Islander from Kiribati and she always took so much pride in hosting family Christmas and cooking for everyone. We're both similar in many ways, including performing on a stage and being the life of the party. But nothing makes us happier than feeding our family :-)
The studio door has accidentally jammed shut with you stuck inside. If there was only one album in there with you, what would you want it to be, and why?
Respect: The Very Best Of Aretha Franklin (1985). It's a double album with 43 songs and Aretha has been my queen since I was about 10 years old! My mum had a big influence on my music taste and she used to listen to records of Aretha Franklin, Diana Ross & The Supremes, Whitney Houston and Tina Turner. I love them all but Aretha is… well, she is the queen of soul.