RADIOTHON COMING SOON!
WHAT IS RADIOTHON?
PRIZES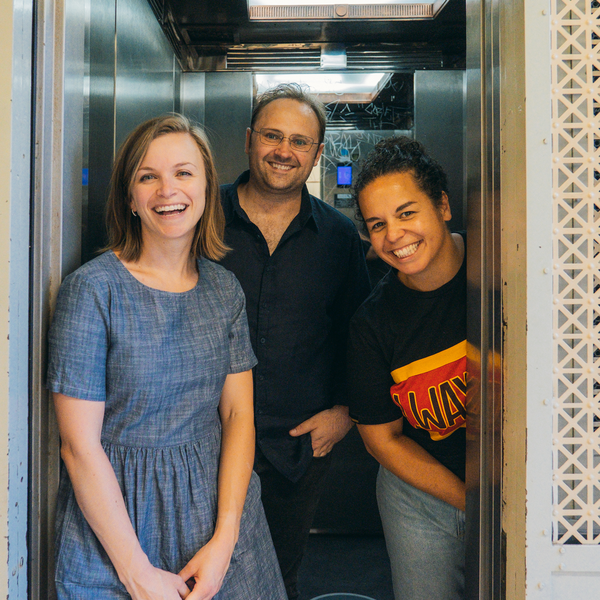 Listen to Breakfasters – 3 August 2022
∙
Playlist for Breakfasters – 3 August 2022
Cliché - Soulwax remix

Charlotte Adigery & Bolis Pupul

Remember | 記憶

Elle Shimada feat. Waari & Rara Zulu

New Breakfast Habit

Andrew Tuttle

Part Time Living

Ghost Care

Go Easy (Palermo)

Interpol

Johnson Song

Mt. Joy

Plant Life (Yu Su Transisient Version)

Parquet Courts

Wet Dream

Wet Leg

Where To Start

Bully

Gomugomu

Kikagaku Moyo

Milkumana

King Stingray

Return To Monke

Viagra Boys

I Left My Wallet In El Segundo

A Tribe Called Quest

Ciggie Whinge

Zac Denton

BLUE

Whitney

Night Bird

Sally Seltmann

Self-Made Man

Cable Ties

Caldwell's Way

Brijean

The Storm

The Care Package

Ride A White Swan

T. Rex
Music, news, sport, weather, information, special guests and regular segments each morning.
Monday to Friday from 6am. We post updates throughout the show (including links to books mentioned etc.) on Facebook and Twitter. You can also email us at breakfasters@rrr.org.au.
---
TEXT US ON:
0466 98 1027
SERVICE MUSIC TO:
music.coordinator@rrr.org.au or breakfasters@rrr.org.au
INTRO TRACK:
Khruangbin - People Everywhere (Still Alive)
Weekly segments
Monday
7:15am
Andrew "Donno" Donninson - Sports Wrap
8:15am
Ben Eltham - Politics Wrap
Tuesday
7:45am
Elizabeth McCarthy / Fi Wright - Book Reviews
8:15am
Vanessa Toholka - Tech Talk / Adam Christou - Game Changers
Wednesday
7.15am
Justin "Digga" Calverley - Down And Dirty / Michael Harden - Food Interlude
7.45am
Dr. Jen - Weird Science
Thursday
7:15am
Simone Ubaldi / Vyshnavee Wijekumar - Screen Reviews
8.15am
'Feature Creatures' with Sean "The Birdman" Dooley / Entomologist Simon Hinkley / Marine expert Lauren Timms
Friday
7:45am
'Friday Funnybugger' with local comedians
8:15am
The Breakfasters Breakdown Quiz
8:45am
Breakfasters Live
---
The podcast intro and outro theme is Soft Illusion and was generously provided by Andras.
https://andras.bandcamp.com/track/soft-illusion