RADIOTHON COMING SOON!
WHAT IS RADIOTHON?
PRIZES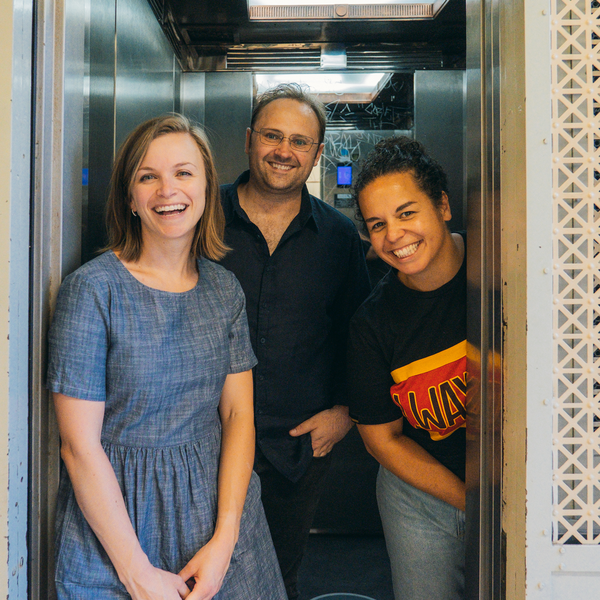 Listen to Breakfasters – 8 July 2022
∙
Highlights
Breakfasters Live: Emma Donovan
Playlist for Breakfasters – 8 July 2022
I Don't Wanna Be Famous

NNAMDÏ

Rotsler's Rules

Black Cab

Don't Give Up On Me

Emma Donovan and The Putbacks

Mirage (feat. Taj Bethel)

Captain Planet

Working

Naima Bock

Hard To Let Go

Men I Trust

Ochre

GOON

iknowiknow

PACKS

Sensory Memory

Jen Cloher

Salt Water

Jalgany

No Photographs

Workhorse

Stream Two

The Frowning Clouds

Troglodyte

Viagra Boys

Punters

Tapdog

The Ministry of Sweetness and Light

The Cleaners From Venus

Morning In The Sun

Rubblebucket

The Way Back

Ainsley Farrell

Little Ghost (Here For U)

Tim Shiel

Daylesford

Bob Harrow

We Sing

Kutcha Edwards

Murrbay Tree (live in studio)

Emma Donovan
Music, news, sport, weather, information, special guests and regular segments each morning.
Monday to Friday from 6am. We post updates throughout the show (including links to books mentioned etc.) on Facebook and Twitter. You can also email us at breakfasters@rrr.org.au.
---
TEXT US ON:
0466 98 1027
SERVICE MUSIC TO:
music.coordinator@rrr.org.au or breakfasters@rrr.org.au
INTRO TRACK:
Khruangbin - People Everywhere (Still Alive)
Weekly segments
Monday
7:15am
Andrew "Donno" Donninson - Sports Wrap
8:15am
Ben Eltham - Politics Wrap
Tuesday
7:45am
Elizabeth McCarthy / Fi Wright - Book Reviews
8:15am
Vanessa Toholka - Tech Talk / Adam Christou - Game Changers
Wednesday
7.15am
Justin "Digga" Calverley - Down And Dirty / Michael Harden - Food Interlude
7.45am
Dr. Jen - Weird Science
Thursday
7:15am
Simone Ubaldi / Vyshnavee Wijekumar - Screen Reviews
8.15am
'Feature Creatures' with Sean "The Birdman" Dooley / Entomologist Simon Hinkley / Marine expert Lauren Timms
Friday
7:45am
'Friday Funnybugger' with local comedians
8:15am
The Breakfasters Breakdown Quiz
8:45am
Breakfasters Live
---
The podcast intro and outro theme is Soft Illusion and was generously provided by Andras.
https://andras.bandcamp.com/track/soft-illusion