RADIOTHON COMING SOON!
WHAT IS RADIOTHON?
PRIZES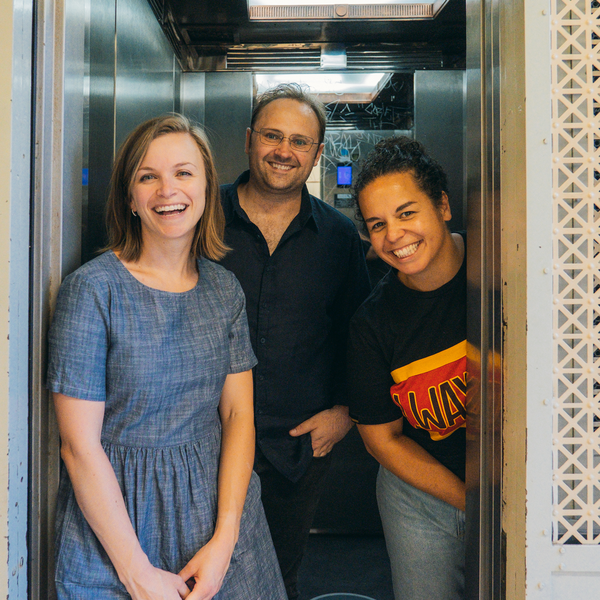 Listen to Breakfasters – 22 June 2022
∙
Playlist for Breakfasters – 22 June 2022
Parting Gift

Lucianblomkamp featuring Liyah Knight

Why Fight l 故郷 featuring Nagan Server

Elle Shimada

Bad Apples

Briggs

Technicolour

Kitsch Kitchen

Better Now

Nat Vazer

Satellite

Courtney Marie Andrews

The Way Back

Ainsley Farrell

Nothing Flows

Boyparts

Monday

CLAMM

Hoochie Coochie Man

Yirrmal

Ride A White Swan

T. Rex

Cabbage Town

Conor Oberst

Linen In The Sun

Lucy Roleff & Lehmann B. Smith

Lydia Wears A Cross

Julia Jacklin

Biking (Solo)

Frank Ocean

Running Around (Izy Replay)

Sampology

Family Affair

Sly & The Family Stone

keisha

Yaya Bey

Come Back

Sharon Van Etten

Earth Girls

Molly Nilsson
Music, news, sport, weather, information, special guests and regular segments each morning.
Monday to Friday from 6am. We post updates throughout the show (including links to books mentioned etc.) on Facebook and Twitter. You can also email us at breakfasters@rrr.org.au.
---
TEXT US ON:
0466 98 1027
SERVICE MUSIC TO:
music.coordinator@rrr.org.au or breakfasters@rrr.org.au
INTRO TRACK:
Khruangbin - People Everywhere (Still Alive)
Weekly segments
Monday
7:15am
Andrew "Donno" Donninson - Sports Wrap
8:15am
Ben Eltham - Politics Wrap
Tuesday
7:45am
Elizabeth McCarthy / Fi Wright - Book Reviews
8:15am
Vanessa Toholka - Tech Talk / Adam Christou - Game Changers
Wednesday
7.15am
Justin "Digga" Calverley - Down And Dirty / Michael Harden - Food Interlude
7.45am
Dr. Jen - Weird Science
Thursday
7:15am
Simone Ubaldi / Vyshnavee Wijekumar - Screen Reviews
8.15am
'Feature Creatures' with Sean "The Birdman" Dooley / Entomologist Simon Hinkley / Marine expert Lauren Timms
Friday
7:45am
'Friday Funnybugger' with local comedians
8:15am
The Breakfasters Breakdown Quiz
8:45am
Breakfasters Live
---
The podcast intro and outro theme is Soft Illusion and was generously provided by Andras.
https://andras.bandcamp.com/track/soft-illusion