RADIOTHON COMING SOON!
WHAT IS RADIOTHON?
PRIZES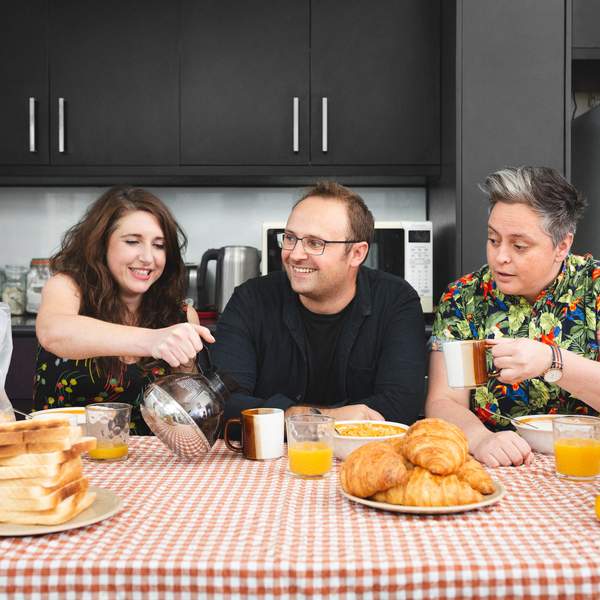 Listen to Breakfasters – 12 May 2020

03:00:00
Playlist for Breakfasters – 12 May 2020
Can't X-Plane

Can't X-Plane

Hope

Cable Ties

Mango Pickle Down River

MIA and the Wilcannia Mob

I Never Asked To Be Your Mountain

Beth Orton & The Chemical Brothers

There Must Be More Than Blood

Car Seat Headrest

Dumb

Hanni El Khatib

Reset

Jason The Argonaut

Big Black Train (LP: Good Souls Better Angels)

Lucinda Williams

Give/Take

Porridge Radio

Dear April (Justice Remix)

Frank Ocean

Fly Away

Alan Vega / Alex Chilton / Ben Vaughn (Cubist Blues)

Systems

Chad Crouch

A Hero's Death

Fontaines DC

The Sky Was Pink

Nathan Fake

Play Some D

BRASSY

Patterns Of Nature

Sweet Whirl

Second

Sleaford Mods

One Life, Might Live

Little Simz

We Got Love ft. Ms. Lauryn Hill

Teyana Taylor

Girls Can't Do What Guys Do

Betty Wright

Lose Your Love

Dirty Projectors
Music, news, sport, weather, information, special guests and regular segments each morning.
Monday to Friday from 6am. We post updates throughout the show (including links to books mentioned etc.) on Facebook and Twitter. You can also email us at breakfasters@rrr.org.au.
---
TEXT US ON:
0466 98 1027
SERVICE MUSIC TO:
music.coordinator@rrr.org.au or breakfasters@rrr.org.au
INTRO TRACK:
Khruangbin - People Everywhere (Still Alive)
Weekly segments
Monday
7:15am
Andrew "Donno" Donninson - Sports Wrap
8:15am
Ben Eltham - Politics Wrap
Tuesday
7:45am
Elizabeth McCarthy / Fi Wright - Book Reviews
8:15am
Vanessa Toholka - Tech Talk / Adam Christou - Game Changers
Wednesday
7.15am
Justin "Digga" Calverley - Down And Dirty / Michael Harden - Food Interlude
7.45am
Dr. Jen - Weird Science
Thursday
7:15am
Simone Ubaldi / Vyshnavee Wijekumar - Screen Reviews
8.15am
'Feature Creatures' with Sean "The Birdman" Dooley / Entomologist Simon Hinkley / Marine expert Lauren Timms
Friday
7:45am
'Friday Funnybugger' with local comedians
8:15am
The Breakfasters Breakdown Quiz
8:45am
Breakfasters Live
---
The podcast intro and outro theme is Soft Illusion and was generously provided by Andras.
https://andras.bandcamp.com/track/soft-illusion