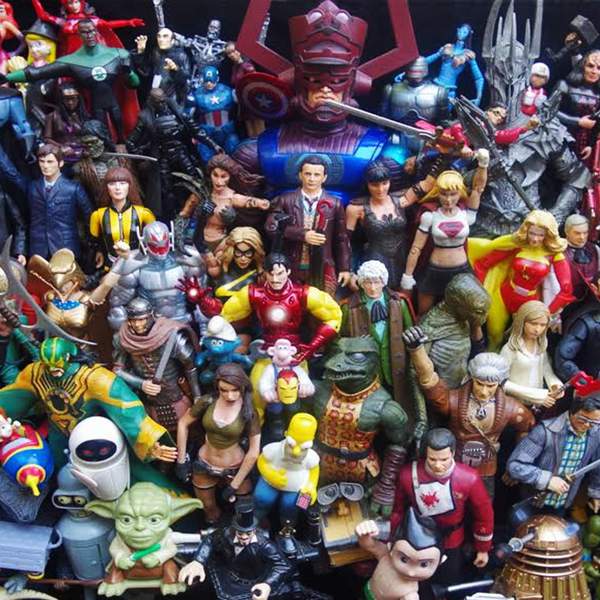 Listen to Zero G – 28 December 2020 – Episode #1321: Littorally Speaking

01:00:00
"They're coming in too fast?" This week...sooooo many announcements about Marvel and Star Wars television series and movies. Do we have to have a high midichlorian count AND a fistful of infinity stones to survive it all? Also, we farewell U.S American Science Fiction Writer, Scholar and Editor, Doctor of Education, Benjamin "Ben" Bova.
Playlist for Zero G – 28 December 2020 – Episode #1321: Littorally Speaking
Oh Come All Ye Fateful (From Zombie Christmas Album)

19 Action News

The Mandalorian Main Title Theme (From The Mandalorian Season One OST)

Ludwig Goransson

Little Drummer Boy (From Shatner Christmas Album)

William Shatner (Featuring Joe Louis Walker)

The Avengers Christmas Medley (From Christmas Movie Epics)

Alala

A Better Future (Remix By Air - From Heathen Album)

David Bowie
Science Fiction, Fantasy and Historical. Movies, television, theatre, events, books, comics, humans, toys, Things, mathoms and oojahs! Rob Jan with Megan McKeough.
Podcasts of Zero-G can be found here: https://www.rrr.org.au/explore/podcasts/zero-g
Email: zerog_robjan@optusnet.com.au
---
The podcast intro and outro theme is Soft Illusion and was generously provided by Andras.
https://andras.bandcamp.com/track/soft-illusion
Presenters