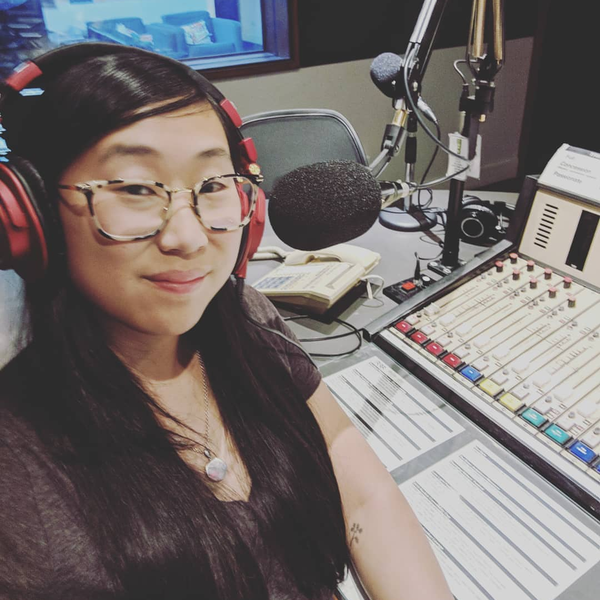 Presents
Science Fiction, Fantasy and Historical.
Sally Christie (Primal Screen) and Megan McKeough (Zero-G) discuss their favourite female and GNC characters in cinema.
How did you first connect with Triple R?
When I first moved to Melbourne, you couldn't miss the bumper stickers - and pretty early on I was volunteering here as a way to get immersed in something quintessentially Melbourne, and learn a bit more about the cogs of community radio. Overall it was also a really good way to find out about what was happening in Melbourne - events, shows and festivals - and it really bolstered me in the first year or so of moving here.
What/when was your first show?
Zero G was my one and only, first and foremost. I started as the Program Assistant, and then gradually weaselled my way into more and more air time… I think I started on Zero G around mid-2013, and my first on-air review was in December that year (on the Saga graphic novels).
What's your favourite Triple R story?
Well-aware of Rob's dedication to cosplay (having seen decades of his elaborate Radiothon-themed costumes), the entire RRR staff dressing up to surprise him and celebrate Zero G's 1000th show, and 20 years on the airwaves, was one of the best tributes I've ever seen.
Your favourite other Triple R program and why?
I quite enjoy the Sunday morning programming, popping on the radio and letting it roll between marine, health, science and food.
What does Triple R mean to you?
It's corny, but it really is about community. I felt welcome and comfortable at the station since the first day I ever came here to help with social media. Also kick-ass Radiothon themes and celebrations.
The studio door has accidentally jammed shut with you stuck inside. If there was only one CD in there with you, what would you want it to be, and why?
I'd want it to be something I could put on and listen to from start to finish - I am a serial offender when it comes to repeating or skipping tracks, and rarely listen to albums all the way through without jumping around. There are a few exceptions, so it would have to be either Marquee Moon by Television, Hurry Up, We're Dreaming by M83 or My Beautiful Dark Twisted Fantasy by Kanye West. I know that's three, but I'm a rule-breaker.
Megan McKeough's programs