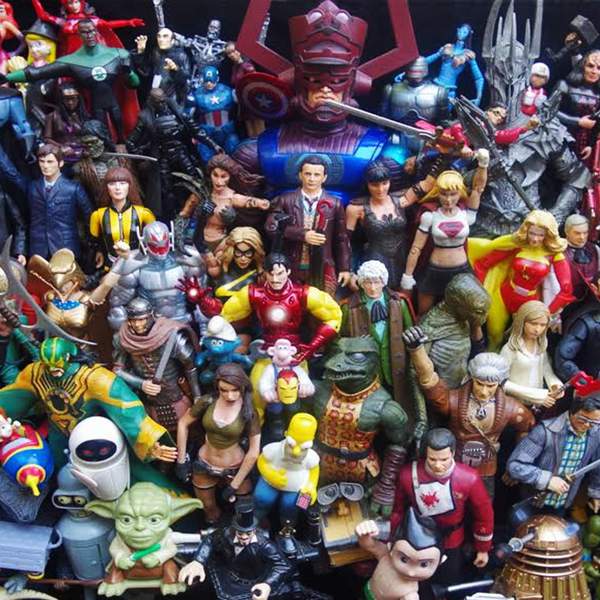 Listen to Zero G – 10 August 2020 - Episode #1301: Movie MIFFs and Le Jans

01:00:00
More Zero G picks from the Melbourne International Film Festival program, zeroing in on tech doco CODED BIAS, grim sci-fi ATLANTIS, and heartfelt animation BOMBAY ROSE.

For those who enjoy CODED BIAS, a couple of recommended books of a similar ilk:
Uncanny Valley by Anna Weiner (memoir about a woman working in tech, in a non-tech role, in Silicon Valley)
Brotopia: Breaking Up the Boys' Club of Silicon Valley by Emily Chang (an account of the gender discrimination and prejudice in Silicon Valley)
Similar subject matter as CODED BIAS (but not personally read by Zero G - yet!):
Machine, Platform, Crowd: Harnessing Our Digital Future by Andrew McAfee and Erik Brynjolfsson
The Rise of Big Data Policing: Surveillance, Race, and the Future of Law Enforcement by Andrew Guthrie Ferguson
Algorithms of Oppression: How Search Engines Reinforce Racism by Safiya Umoja Noble
Sexist Apps, Biased Algorithms, and Other Threats of Toxic Tech by Sara Wachter-Boettcher
Playlist for Zero G – 10 August 2020 - Episode #1301: Movie MIFFs and Le Jans
TWO MULES FOR SISTER SARA

ENNIO MORRICONE AND PRAGUE PHILHARMONIC ORCHESTRA

WOLF

ENNIO MORRICONE

Mrs Major Tom

Sheryl Crow, William Shatner
Science Fiction, Fantasy and Historical. Movies, television, theatre, events, books, comics, humans, toys, Things, mathoms and oojahs! Rob Jan with Megan McKeough.
Podcasts of Zero-G can be found here: https://www.rrr.org.au/explore/podcasts/zero-g
Email: zerog_robjan@optusnet.com.au
The podcast intro and outro theme is Soft Illusion and was generously provided by Andras.
https://andras.bandcamp.com/track/soft-illusion
Presenters