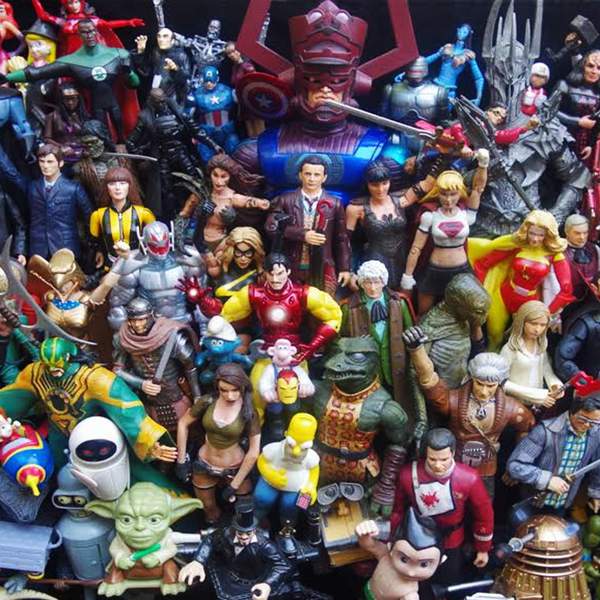 Listen to Zero G – 3 August 2020 - Episode #1300: MIFFing Links

01:00:00
Winter! So it must be Melbourne International Film Festival time. This year MIFF 68 and a Half comes into our homes and our hearts from 6 August, streaming via the MIFF platform. We pick the genre eyes out of the program, so you don't have to - the science-fiction, fantasy, doco and horror picks that caught the googly eye of Zero-G. We also give a general overview of how this year's festival will work. See https://2020.miff.com.au/ for more.

NOTE: Since we went to air, the THE TROUBLE WITH BEING BORN has since been removed from the festival lineup.
Playlist for Zero G – 3 August 2020 - Episode #1300: MIFFing Links
L'ULTIMA DILEGENZA INTEGRALE

Ennio Morricone

Prelude

Johann Johannsson

EXORCIST II: PAZUZO

John Williams and Ennio Morricone

CRACKED ACTOR

DAVID BOWIE
Science Fiction, Fantasy and Historical. Movies, television, theatre, events, books, comics, humans, toys, Things, mathoms and oojahs! Rob Jan with Megan McKeough.
Podcasts of Zero-G can be found here: https://www.rrr.org.au/explore/podcasts/zero-g
Email: zerog_robjan@optusnet.com.au
The podcast intro and outro theme is Soft Illusion and was generously provided by Andras.
https://andras.bandcamp.com/track/soft-illusion
Presenters