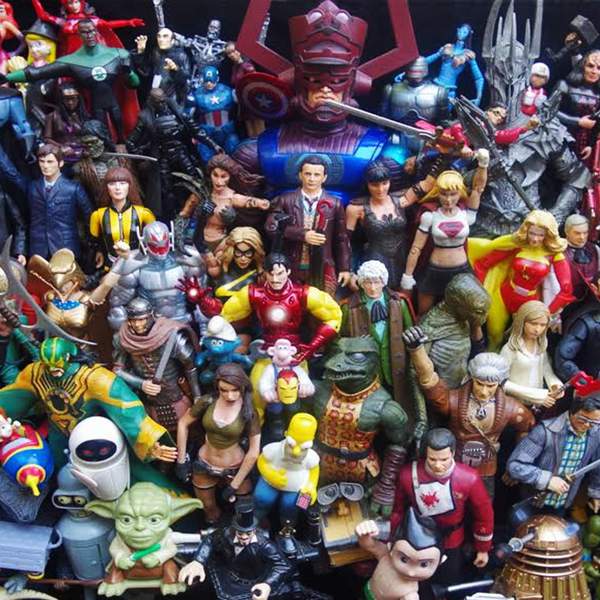 Listen to Zero G – 23 December 2019 – Episode #1268 – Satan's Clause vs Zero G
∙
An extravaganza of Christmas music and plenty of genre nuggets, including Star Wars IX: The Rise of Skywalker; and our picks of 2019. Tune into the Room With a View (12 noon - 1pm) for more Zero-G, including sleuthing about with Knives Out and slashing with Geralt in The Witcher.
Playlist for Zero G – 23 December 2019 – Episode #1268 – Satan's Clause vs Zero G
Main Title plus Deck the Halls

Marc Shaiman

Jingle Hell

Christopher Lee

The Thrombey Family Theme

Nathan Johnson

Die Hard Christmas

Insane Ian

Post Apocalypse Christmas

Gruff Rhys

Santa Versus Godzilla

Three Day Threshold

Can You Dig It - (Iron Man 3 OST)

Brian Tyler

What Do You Get a Wookiee for Christmas

Star Wars Christmas
Science Fiction, Fantasy and Historical. Movies, television, theatre, events, books, comics, humans, toys, Things, mathoms and oojahs! Rob Jan with Megan McKeough.
Podcasts of Zero-G can be found here: https://www.rrr.org.au/explore/podcasts/zero-g
Email: zerog_robjan@optusnet.com.au
---
The podcast intro and outro theme is Soft Illusion and was generously provided by Andras.
https://andras.bandcamp.com/track/soft-illusion
Presenters