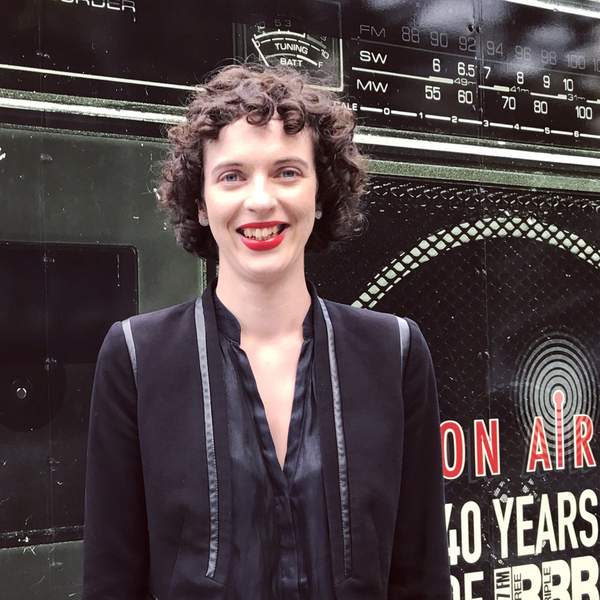 Listen to Uncommon Sense – 19 July 2022
∙
British biologist and bumblee expert Professor Dave Goulson joins Amy to talk about his latest book, Silent Earth: Averting the Insect Apocalypse. Gareth Evans AC QC, former Cabinet Minister in the Hawke–Keating governments joins Amy to talk about his new book, Good International Citizenship: The Case for Decency. Why should Australia care about poverty, human rights atrocities, environmental catastrophes, weapons proliferation or any other problems afflicting faraway countries, when they don't have any direct or immediate impact on us? Gareth Evans explains why and how Australians should demand better both morally and ethically from their governments on the international stage. Dr Emma Shortis, Research Fellow from the EU Centre of Excellence at RMIT drops by to discuss the latest in U.S. politics. Emma talks about the real-life consequences of the Supreme Court overturning Roe vs Wade, Joe Biden's trip to Saudi Arabia, and gun control reform since the Uvalde, Texas mass shooting.
Playlist for Uncommon Sense – 19 July 2022
Long-form conversations about politics and current events, international affairs, history, art, books, and the natural world, to illuminate the issues faced by society and explore them in new ways. Est. 17 January 2017.
Intro theme: Jamie Isaac – Cnt U See (from his debut album, Couch Baby)
Listen back to any episode in full above via the tiles.
Individual interviews are uploaded to Soundcloud here. And subscribe to the feature interviews podcast on iTunes and Apple podcasts here.
Check us out on Facebook // Twitter // Instagram // Soundcloud.
To listen to all of the year's music played on the show: 2023 // 2022 // 2021 // 2020 // 2019 (These are Spotify playlists. Some tracks are only found on Bandcamp. If you love someone's work, please consider supporting independent music by purchasing directly from the artist on places like Bandcamp)
A special curated contemporary classical playlist by Amy for those listeners who enjoy the calming and thoughtful music aired on the show since January 2017.
*The below interviews are all available to listen to on Soundcloud using the LISTEN links and to download/subscribe to via your podcast app.
2023 INTERVIEW HIGHLIGHTS
2022 INTERVIEW HIGHLIGHTS
2021 INTERVIEW HIGHLIGHTS
2020 INTERVIEW HIGHLIGHTS
2019 INTERVIEW HIGHLIGHTS
2018 INTERVIEW HIGHLIGHTS
2017 INTERVIEW HIGHLIGHTS
---
The podcast intro and outro theme is Soft Illusion and was generously provided by Andras.
https://andras.bandcamp.com/track/soft-illusion
Presenters