From an episode of Uncommon Sense∙Presented by Amy Mullins
Feature Segment
Uncommon Sense: David Larkin Shares How Music Can Powerfully Evoke Nature And The Sublime
Musicologist Dr David Larkin speaks with host Amy Mullins as he explores Richard Strauss's epic and powerful tone poem, An Alpine Symphony (Eine Alpensinfonie) and shows how music can represent and evoke nature and the sublime. The Melbourne Symphony Orchestra are to perform this majestic single movement tone poem on March 2 and 3 in Melbourne. With musical excerpts, David shares how Strauss depicts a waterfall, a flowery meadow with cows, a sunrise, a thunderstorm, a hiker reaching an alpine summit, an experience of the sublime, and much more. He explains the historical, philosophical and musical context Strauss wrote and premiered it in and its critical reception across the years. He also gives us some insight into the ideas Strauss had about the meaning of certain sections. David Larkin is a Senior Lecturer at the Sydney Conservatorium of Music and is a specialist in German music of the nineteenth century. Read his pieces on An Alpine Symphony in the Conversation and Nineteenth-Century Music Review.
Tracklist of music aired (in order):
Image: Caspar David Friedrich, Wanderer Above The Sea Of Fog, 1818. Oil on canvas. Wikimedia Commons.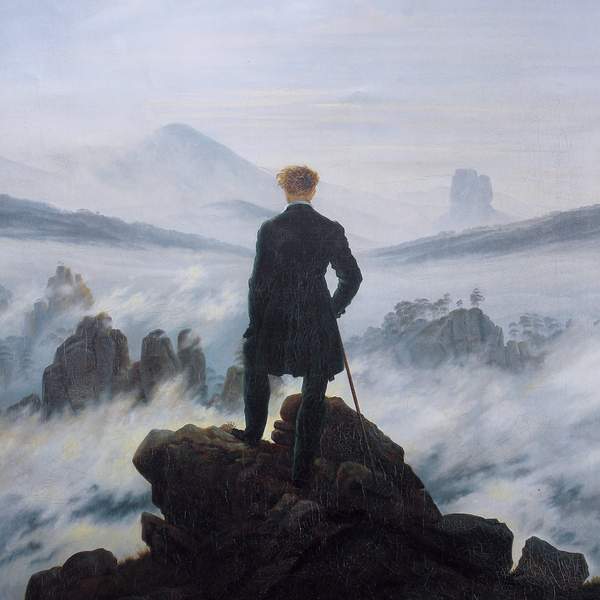 Listen to Uncommon Sense: David Larkin Shares How Music Can Powerfully Evoke Nature And The Sublime
39:38∙21 February 2023
∙