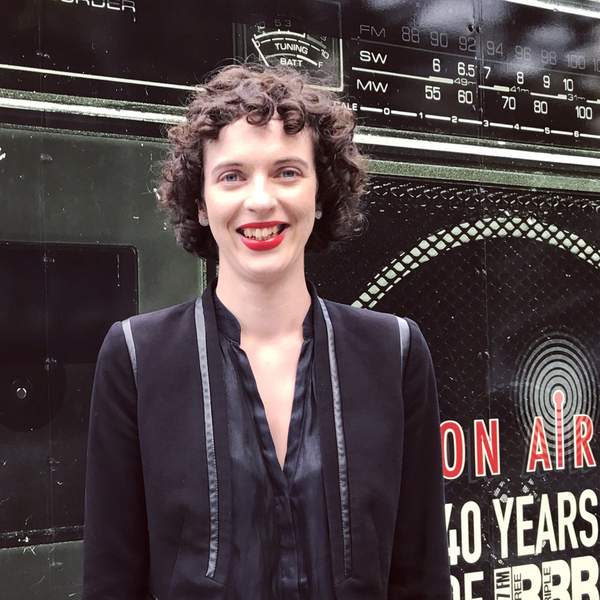 Listen to Uncommon Sense – 12 July 2022

03:00:00
Highlights
Uncommon Sense: David G. Haskell On The Beauty Of Listening In Nature And The Crisis Of Sensory Extinction
Amy's back and is joined by American biologist Professor David G. Haskell who talks about his new book on the evolution of sound, Sounds Wild and Broken: Sonic Marvels, Evolution's Creativity and the Crisis of Sensory Extinction. David explains how humans are now silencing many of the sounds of the living Earth and what we can do about it. He is a professor of biology and environmental studies at the University of the South and a Guggenheim Fellow. Nicholas Dowse, founder of urban beekeeping collective Honey Fingers speaks about the concerning recent detection of varroa mite in Australia via the Port of Newcastle. A deadly parasite, varroa mite has plagued every other continent on Earth except Australia, until now. Nicholas discusses the likelihood of varroa mite being eradicated, and if it is not, what its effect might be on honeybee populations, beekeeping, and agriculture. Plus, Rachel Withers, Contributing Editor of The Monthly and The Politics column, chats about the latest in federal politics.
Playlist for Uncommon Sense – 12 July 2022
Long-form conversations about politics and current events, international affairs, history, art, books, and the natural world, to illuminate the issues faced by society and explore them in new ways. Est. 17 January 2017.
Intro theme: Jamie Isaac – Cnt U See (from his debut album, Couch Baby)
Listen back to any episode in full above via the tiles.
Individual interviews are uploaded to Soundcloud here. And subscribe to the feature interviews podcast on iTunes and Apple podcasts here.
Check us out on Facebook // Twitter // Instagram // Soundcloud.
To listen to all of the year's music played on the show: 2023 // 2022 // 2021 // 2020 // 2019 (These are Spotify playlists. Some tracks are only found on Bandcamp. If you love someone's work, please consider supporting independent music by purchasing directly from the artist on places like Bandcamp)
A special curated contemporary classical playlist by Amy for those listeners who enjoy the calming and thoughtful music aired on the show since January 2017. Also available on Apple Music.
*The below interviews are all available to listen to on Soundcloud using the LISTEN links and to download/subscribe to via your podcast app.
2023 INTERVIEW HIGHLIGHTS
2022 INTERVIEW HIGHLIGHTS
2021 INTERVIEW HIGHLIGHTS
2020 INTERVIEW HIGHLIGHTS
2019 INTERVIEW HIGHLIGHTS
2018 INTERVIEW HIGHLIGHTS
2017 INTERVIEW HIGHLIGHTS
---
The podcast intro and outro theme is Soft Illusion and was generously provided by Andras.
https://andras.bandcamp.com/track/soft-illusion
Presenters