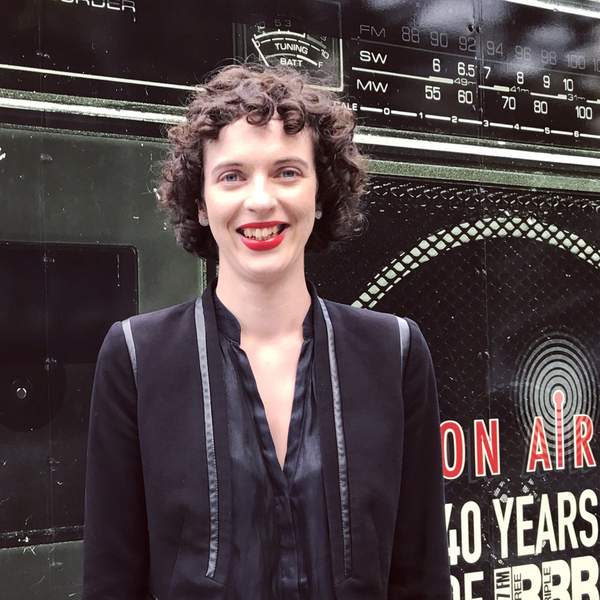 Listen to Uncommon Sense – 27 October 2020
∙
Highlights
Uncommon Sense: A Vision For A Post-Capitalist Society With Yanis Varoufakis
Former Greek Finance Minister Yanis Varoufakis joins Amy for a special conversation about his vision for a post-capitalist society. They discuss Yanis's political influences, his time as Finance Minister seeking to negotiate a financial settlement for Greece and his battle with Europe's establishment, as well delving deeply into his new book, Another Now: Dispatches From An Alternative Present.
Playlist for Uncommon Sense – 27 October 2020
Long-form conversations about politics and current events, international affairs, history, art, books, and the natural world, to illuminate the issues faced by society and explore them in new ways.
About the Presenter: Amy Mullins is a broadcaster, board member, historian, and speaker. Amy presents and produces the content of Uncommon Sense on Melbourne's Triple R FM. She was the Executive Director of the Women's Leadership Institute Australia for over four years.
Interview requests for Uncommon Sense to: ac [at] rrr [dot] org [dot] au If your request is for Uncommon Sense, please indicate this in your email.
Intro theme: Jamie Isaac – Cnt U See (from his debut album, Couch Baby)
Listen back to any episode in full above via the tiles.
Individual interviews are uploaded to Soundcloud here. And subscribe to the feature interviews podcast on iTunes and Apple podcasts here.
Check us out on Facebook // Twitter // Instagram // Soundcloud
Contact Amy: uncommonsenserrr [at] gmail [dot] com
*The below interviews are all available to listen to on Soundcloud using the LISTEN links and to download/subscribe to via your podcast app.
2020 INTERVIEW HIGHLIGHTS
2019 INTERVIEW HIGHLIGHTS
2018 INTERVIEW HIGHLIGHTS
2017 INTERVIEW HIGHLIGHTS
---
The podcast intro and outro theme is Soft Illusion and was generously provided by Andras.
https://andras.bandcamp.com/track/soft-illusion
Presenters