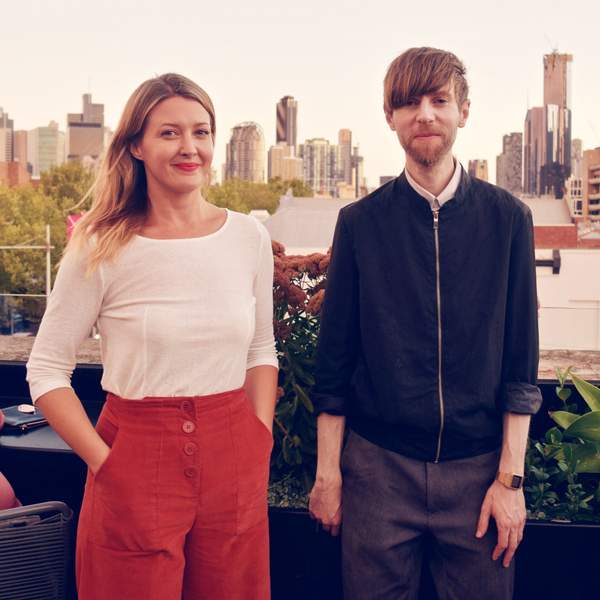 Listen to Breaking And Entering – 10 September 2020
∙
Big Yawn tell us about their new EP.
Playlist for Breaking And Entering – 10 September 2020
Talking To A Stranger

NO ZU

KON'S NO PRESERVATIVES EDIT

Secret Sauce

Plastic (Original 45 Version)

JuJu feat. The Space Rangers

"Murphy's Law (Cosmodelica Remix)"

RÓISÍN MURPHY

Mad Love

Naked Roommate

I Dig Love

Asha Puthli

Pink Skirt

Emma Donovan & The Putbacks

Look Around

Danielle Ponder & Karate Boogaloo

New Ferrari

SURPRISE CHEF

Coming To Get You Nowhere

This Is The Kit

Shades

Good Sad Happy Bad

I'm Not Waiting (Shura remix)

Austra

Gold Dust Woman

Julia Holter

I Know The Soul By Its Presence In Others

Chloe Alison Escott

See the World

Thibault

Let's Move To The Country

Bill Callahan

(We Are All Mirrors)

Angel Olsen

Disdain

Grace Turner

Falling Forward

Sweeping Promises

Gradients

Squaring Circles

British Teeth

Big Yawn

Interview with Stef Condello

Big Yawn

Burno In E Holden

Big Yawn

Believe in U

Machinedrum

Yes I Need My Generator

Turnstile & Mall Grab

In Transit

Cut Copy

Destroyer

J. McFarlane's Reality Guest

Sad Day

Max Crumbs w/ Raven

Serpentine

Green Children

Flip This

Peaches
Like a trend forecasting futurist from the land of tomorrow, Breaking And Entering is entirely focused on the new and the next. Current and upcoming releases from a broad range of genres are played, analysed and reviewed, with live performances and studio interviews forming part of the mix.
Program theme music: "The Villain" by Lieutenant Pigeon.
---
GUEST MIXES
LISTEN
LAUREN AND SIMON MIXES
WATCH
INTERVIEWS
Click on links below to listen back to full interviews via Radio on Demand
2018
2017
Presenters