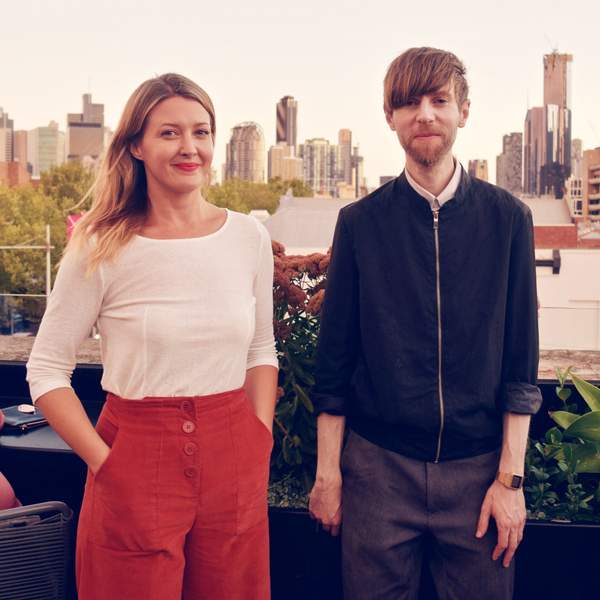 Listen to Breaking And Entering – 3 September 2020

03:00:00
Simon and Lauren catch up with Pop Filter.
Playlist for Breaking And Entering – 3 September 2020
Mad Love

Naked Roommate

Low Desk / High Shelf

The Green Child

Componential

Thibault

New Ferrari

SURPRISE CHEF

Sour Face (dego Remix)

Bryony Jarman-Pinto

N.Y.P. SAUL remix

30/70

Source

Nubya Garcia

Use It

Demae

MAKDA Remix ft. LATASHÁ

Witch Prophet

"grey skies"

KATE BOLLINGER

"laughing falling"

POP FILTER

Interview With Jordan Thompson

Pop Filter

"romance at the petrol station"

POP FILTER

Flats Falling

Sleeper and Snake

Ocotillo

Loma

(We Are All Mirrors)

Angel Olsen

Too Easy (Bigger Than Us)

Angel Olsen

Campfire

Kevin Morby

Color Love

Jenny O.

Coffee

SYLVAN ESSO

Rooftop Dancing

Sylvan Esso

21

Elmo Aoyama

Flip This

Peaches

Yeah (DJ Firmeza Remix)

Silvestre

C'Mon Les'Go

Les Sins/Ace Mo

KON'S NO PRESERVATIVES EDIT

Secret Sauce

Tuesday (feat. Baasto)

POOKIE

Mabuhay Boy (Pasta Groove remix)

Vex Ruffin

Virtual Lover (Jordan's Nocturne Dub)

Nadia Ksaiba

Precious Gem

Bell Towers

Another Time

Sui Zhen
Like a trend forecasting futurist from the land of tomorrow, Breaking And Entering is entirely focused on the new and the next. Current and upcoming releases from a broad range of genres are played, analysed and reviewed, with live performances and studio interviews forming part of the mix.
Program theme music: "The Villain" by Lieutenant Pigeon.
---
GUEST MIXES
LISTEN
LAUREN AND SIMON MIXES
WATCH
INTERVIEWS
Click on links below to listen back to full interviews via Radio on Demand
2018
2017
Presenters