Presented by Bron Burton, Anthony Boxshall, Dr Beach, Kade Mills, Dr Surf, Rex Hunter and Terri Allen
Interview
Radio Marinara: Help Clean Up The Surf Coast This Sunday
A Cleaner Coast is a not-for-profit, community-run environmental organisation based on the Surf Coast. This Sunday, May 22 they are holding the 3228 Beach Clean-up and Afterparty, inviting residents and visitors to help clean up some of the area's most beloved beaches: Bells beach surfing reserve, Jan Juc village, and Torquay north.
Ahead of the event, A Cleaner Coast's Katie Griffin joins the Radio Mariana crew to talk about what the project is all about.
"We wanted to create something to help clean up the coast, but also celebrate the community we live in," she explains. "Because we have such a great spirit down there and live on one of the best coastlines in the entire world in my opinion."
In the past, A Cleaner Coast have recovered up to 100kg of rubbish per event, including soft drink cans and wallets from the 1970s.
"On the surface [the beaches] look pretty clean, but if you take a moment and sit on the sand and start digging in a bit, there is quite a bit of micro plastics in the sand."
After the clean-up comes the celebration, with an afterparty being held at Bells Breach Brewing, featuring music, wildlife displays for the kids, and heaps more.
Listen to the full interview below.
3228 Beach Cleanup and Afterparty takes place Sunday, May 22. Head here for more details.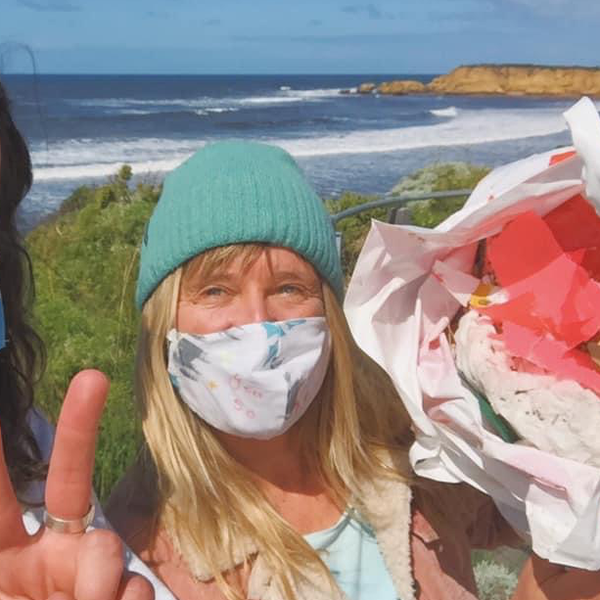 Listen to Radio Marinara: Help Clean Up The Surf Coast This Sunday
09:14∙15 May 2022
∙