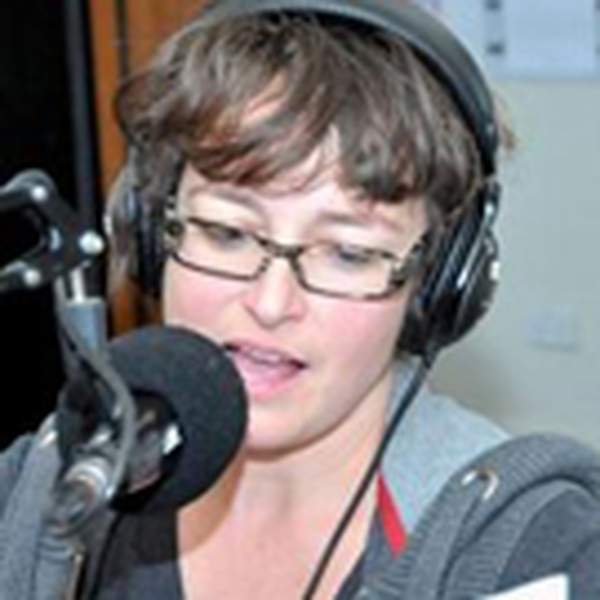 The team continues the great Marinara tradition of bringing you a quirky but informative look at all that is marine.
How did you first connect with Triple R?
In the 1980s my school friends were listening to the likes of Rick Astley and the Pointer Sisters, neither of whom did anything for me. Then one day I was drawn to the faint sounds of the Smiths and the Triffids from some distant classroom. I followed the sound down the hallway - it was coming from a smuggled in 'stereo' turned to 102.7 FM. Then in 1987 a friend bought me my first RRR subscription for my 18th birthday. It changed my life forever.
What/when was your first show?
Radio Marinara, I started in 1999.
What's your favourite Triple R story?
We had a marine artist guest lined up for interview, she'd done this fantastic series of montages of underwater scenes that were on display at the Royal Botanical Gardens. I called her up in Sydney while a track was playing, and in the 20 seconds before the track finished and we went to air, she decided to wander off and go to the toilet.  We came back from the track, I did my introductory spiel, threw her the first question and there was silence punctuated with the odd beep. Tall Man (from Radiotherapy) was an emergency panelist for us that day, and in the confusion of trying to work out where she'd gone, he cut off the phone line and turned off all our mics, with no songs or station announcements cued up. In a final gesture of control loss, he sat back looking blank with his hands in the air. It was about a solid minute of dead air at its finest. We still refer to the pose as 'Doing the Tall Man'.
Nearly giving birth on air was another highlight - Radiothon 2007. Lucky my partner had his wits about him and convinced me not to drive 30km in the wrong direction to RRR when I'd been in labour all night. Nothing gets in the way of Radiothon.
Your favourite other Triple R program and why?
Love the entire grid. But if I had to choose one, from sheer respect I have to say Skull Cave. I still remember the 'different' girls listening to From the Bunker, which is where it all started for me (see above).
What does Triple R mean to you?
RRRespect - for the listener, the artists, the music and the community.
The studio door has accidentally jammed shut with you stuck inside. If there was only one CD in there with you what would you want it to be and why?
I'm feeling pressure to say something with a nautical theme, but instead I'm going to say Tom Lehrer's That was the Year that Was (1965). I'd happily play it from start to finish and then over. Every time I listen to it I still pick up something new.