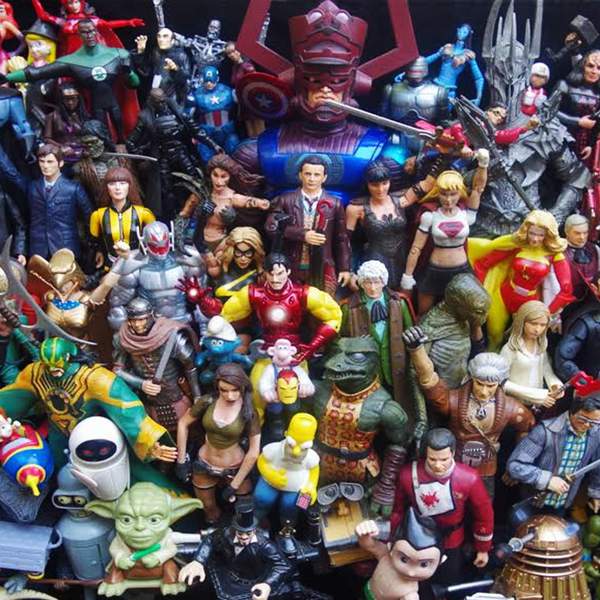 Listen to Zero G – 14 November 2022 - Episode #1418: Everybody Run! Dahomeycoming Queen's Got A Pun
∙
This week we review the other film about elite female soldiers defending an African Kingdom against enemies from the sea, in Gina Prince-Bythewood's THE WOMAN KING. Meanwhile: Season 3 of MYTHIC QUEST drops on AMAZON PRIME TV and we farewell comic book master artist, Kevin O'Neill.
Playlist for Zero G – 14 November 2022 - Episode #1418: Everybody Run! Dahomeycoming Queen's Got A Pun
Traditional Benin Song (From The Woman King OST)

Sheila Atim, Lashana Lynch & Adrienne Warren

Agojie It's War (From The Woman King OST)

Jabu Chirindah & South African Choir

The Woman King (From The Woman King OST)

Terence Blanchard

Mythic Quest Main Titles (From Mythic Quest: Seasons 1 & 2 Television OST)

Takeshi Furukawa

African Night Flight (From album The Lodger)

David Bowie

Comic Books (From album Def Dumb & Blonde)

Deborah Harry
Science Fiction, Fantasy and Historical. Movies, television, theatre, events, books, comics, humans, toys, Things, mathoms and oojahs! Rob Jan with Megan McKeough.
Podcasts of Zero-G can be found here: https://www.rrr.org.au/explore/podcasts/zero-g
Email: zerog_robjan@optusnet.com.au
---
The podcast intro and outro theme is Soft Illusion and was generously provided by Andras.
https://andras.bandcamp.com/track/soft-illusion
Presenters