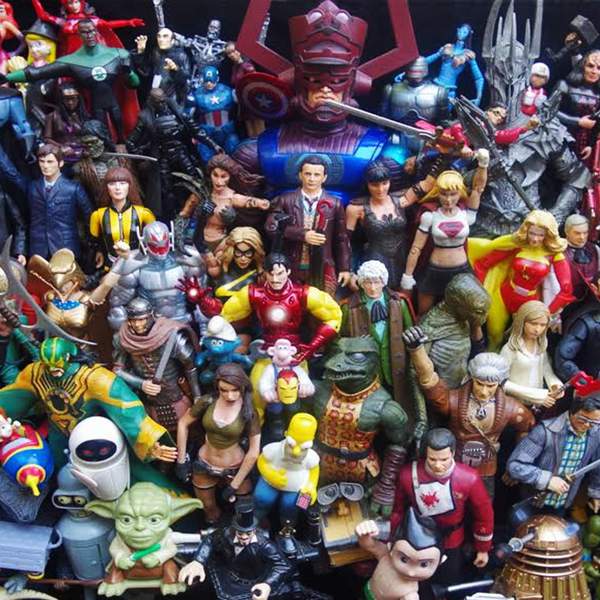 Listen to Zero G – 10 October 2022 - Episode #1414: The Power of Three

01:00:00
It's a triple threat show! First up is a look at Gabrielle Zevin's fiction novel TOMORROW AND TOMORROW AND TOMORROW, about two friends (Sam and Sadie) who find success in the 90s with their first indie computer game. Then we zip over and examine the tense bottle horror film BODIES BODIES BODIES (A24), a black comedy satire that trusts no one.
Playlist for Zero G – 10 October 2022 - Episode #1414: The Power of Three
The Call

Austin Wintory

Zelda's Lullaby

Taylor David

Animal Crossing (Lofi Version)

Jack the Pug

Vignette: Panacea

Disasterpeace

Hot Girl (Bodies Bodies Bodies)

Charli XCX

REBEL REBEL

DAVID BOWIE

The Legend Of Zelda Suite (From Greatest Video Game Music OST)

Koji Kondo and the London Philharmonic Orchestra
Science Fiction, Fantasy and Historical. Movies, television, theatre, events, books, comics, humans, toys, Things, mathoms and oojahs! Rob Jan with Megan McKeough.
Podcasts of Zero-G can be found here: https://www.rrr.org.au/explore/podcasts/zero-g
Email: zerog_robjan@optusnet.com.au
The podcast intro and outro theme is Soft Illusion and was generously provided by Andras.
https://andras.bandcamp.com/track/soft-illusion
Presenters