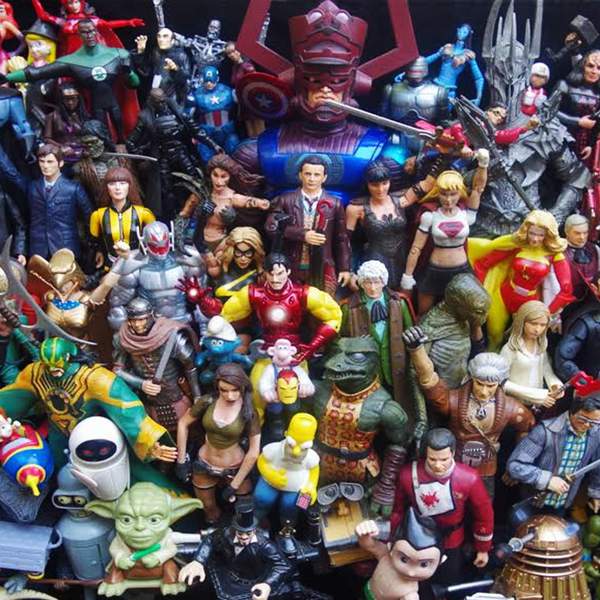 Listen to Zero G – 10 May 2021 - Episode #1340: Comedy Cape-ers

01:00:00
We hero up with Ben Falcone's new Netflix movie, THUNDERFORCE, and bid farewell to Apollo 11 Astronaut Michael Collins.
Playlist for Zero G – 10 May 2021 - Episode #1340: Comedy Cape-ers
Apollo 11 (From Doctor Who Series 6 OST)

Murray Gold

The Greatest American Hero Main Title Theme (From A Star Beyond Time: Popular Songs From Sci-Fi And Fantasy)

Dominik Hauser, Fletcher Sheridan, Mike Post (Composer)

Thunder Force (From Thunder Force OST)

Corey Taylor, Lzzy Hale, Scott Ian, Dave Lombardo, Fil Eisler & Tina Guo

For Michael Collins, Jeffrey and Me (From Benefit album)

Jethro Tull

Space Oddity (Space Sessions: Songs From A Tin Can)

Chris Hadfield (David Bowie Cover)
Science Fiction, Fantasy and Historical. Movies, television, theatre, events, books, comics, humans, toys, Things, mathoms and oojahs! Rob Jan with Megan McKeough.
Podcasts of Zero-G can be found here: https://www.rrr.org.au/explore/podcasts/zero-g
Email: zerog_robjan@optusnet.com.au
---
The podcast intro and outro theme is Soft Illusion and was generously provided by Andras.
https://andras.bandcamp.com/track/soft-illusion
Presenters