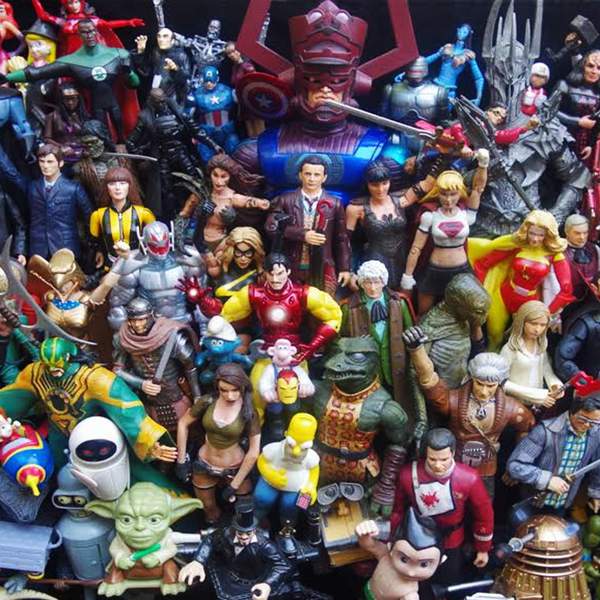 Listen to Zero G – 21 September 2020 - Episode #1307: Video Games Thrilled The Radio Star
∙
We farewell Dame Diana Rigg AKA AVENGER Mrs Emma Peel, clock up a HIGH SCORE with Netflix's documentary series about classic video game history, and more!
Playlist for Zero G – 21 September 2020 - Episode #1307: Video Games Thrilled The Radio Star
Walk Through The Fire (From Buffy The Vampire Slayer: Once More With Feeling OST)

Joss Whedon And The Cast of Buffy the Vampire Slayer

The Avengers Theme (From The Avengers:Tara King Season Score OST)

Laurie Johnson

The Last Starfighter: Main Title (From The Last Starfighter OST)

Craig Safan

The Legend Of Zelda Suite (From Greatest Video Game Music OST)

Koji Kondo and the London Philharmonic Orchestra

Symphony Number 4 (Instrumental adaptation of Heroes)

Phillip Glass and David Bowie.
Science Fiction, Fantasy and Historical. Movies, television, theatre, events, books, comics, humans, toys, Things, mathoms and oojahs! Rob Jan with Megan McKeough.
Podcasts of Zero-G can be found here: https://www.rrr.org.au/explore/podcasts/zero-g
Email: zerog_robjan@optusnet.com.au
---
The podcast intro and outro theme is Soft Illusion and was generously provided by Andras.
https://andras.bandcamp.com/track/soft-illusion
Presenters