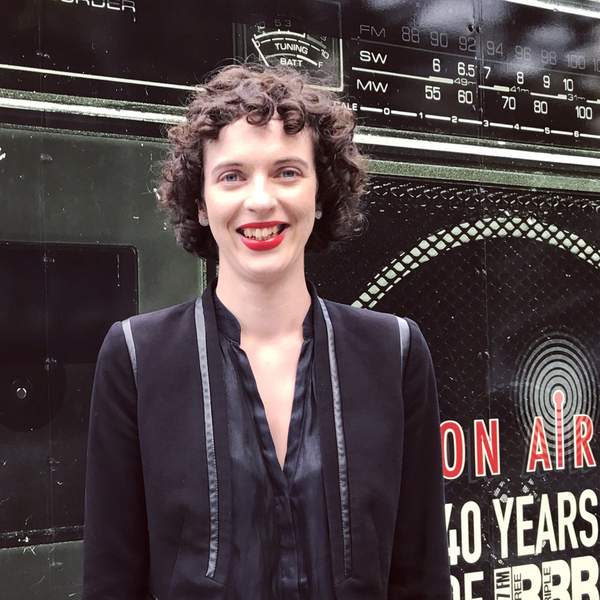 Listen to Uncommon Sense – 26 September 2023
∙
Highlights
Uncommon Sense: German Forester Peter Wohlleben Returns To Discuss The Power Of Trees & Ancient Forests
Amy's first ever interview for Uncommon Sense was with Peter Wohlleben talking about his debut book, The Hidden Life of Trees. Now German forester, conservationist, and best-selling author Peter Wohlleben returns to discuss his latest book, The Power of Trees: How Ancient Forests Can Save Us If We Let Them. Amy and Peter delve into a wide-range of themes from the book and reveal how trees can create their own climate. Sonya Takau, a proud Jirrbal Rainforest Aboriginal woman from Tully, QLD and Communications Officer of the Girringun Aboriginal Corporation, and Alix Livingstone, Founding Director of Defend the Wild discuss the historic National First Nations' Dingo Declaration, which has been signed by representatives from more than 20 First Nations groups saying that, "lethal control should never be an option". They talk about the significance of the dingo to First Nations peoples and Country, why dingo culling has to stop, and the non-lethal options for protecting livestock from predators. They also talk about the upcoming Order in Council renewal deadline on October 1st in Victoria, which "unprotects dingoes" in certain circumstances – allowing for the killing of dingoes to protect livestock on private land and along the boundaries of public land in some areas of the state. Professor Chris Wallace from the University of Canberra talks federal politics, including the latest developments in the Indigenous Voice to Parliament referendum campaign, the scope of the newly announced COVID-19 inquiry, and reporting on the Home Affairs Secretary who has stepped aside while an investigation is conducted by the APS Commissioner.
Playlist for Uncommon Sense – 26 September 2023
Long-form conversations about politics and current events, international affairs, history, art, books, and the natural world, to illuminate the issues faced by society and explore them in new ways. Est. 17 January 2017.
Intro theme: Jamie Isaac – Cnt U See (from his debut album, Couch Baby)
Listen back to any episode in full above via the tiles.
Individual interviews are uploaded to Soundcloud here. And subscribe to the feature interviews podcast on iTunes and Apple podcasts here.
Check us out on Facebook // Twitter // Instagram // Soundcloud.
To listen to all of the year's music played on the show: 2023 // 2022 // 2021 // 2020 // 2019 (These are Spotify playlists. Some tracks are only found on Bandcamp. If you love someone's work, please consider supporting independent music by purchasing directly from the artist on places like Bandcamp)
A special curated contemporary classical playlist by Amy for those listeners who enjoy the calming and thoughtful music aired on the show since January 2017. Also available on Apple Music.
*The below interviews are all available to listen to on Soundcloud using the LISTEN links and to download/subscribe to via your podcast app.
2023 INTERVIEW HIGHLIGHTS
2022 INTERVIEW HIGHLIGHTS
2021 INTERVIEW HIGHLIGHTS
2020 INTERVIEW HIGHLIGHTS
2019 INTERVIEW HIGHLIGHTS
2018 INTERVIEW HIGHLIGHTS
2017 INTERVIEW HIGHLIGHTS
---
The podcast intro and outro theme is Soft Illusion and was generously provided by Andras.
https://andras.bandcamp.com/track/soft-illusion
Presenters