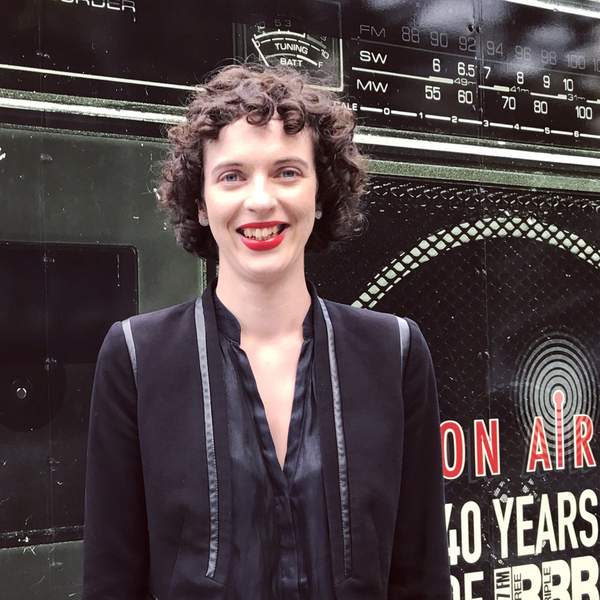 Listen to Uncommon Sense – 5 September 2023
∙
OnDemand Stream: Due to technical issues, show starts at 43mins 10secs. Interviews start at 54mins. Nick Feik, freelance journalist and former editor of The Monthly explains why the federal Labor government's response to the 2023 Intergenerational Report and the climate crisis is a sad joke on us all. He also tells us about the lack of whistleblower protections and the newly launched, The Whistleblower Project, Australia's first dedicated legal service to protect and empower whistleblowers who want to speak up about wrongdoing, offering pro-bono legal support and advice for whistleblowers. Lucinda Holdforth, speechwriter and author, tells us what's wrong with 21st century virtues, like Authenticity, Vulnerability. Humility, and Transparency, and how they've been captured by neoliberal thinking. Lucinda believes the quest for these attributes encourage people to put self before community and have replaced Courage, Truthfulness, and Integrity. To ensure a healthy democracy, do we need to reconsider what we think of as admirable traits in ourselves? Lucinda's book, 21st Century Virtues: How They Are Failing Our Democracy, is out via Monash University Publishing. Historian Professor Darius von Güttner Sporzyński from the ACU talks about The Great, a humorous 18th century period TV series from Australian writer-director Tony McNamara. Loosely based around the life of Catherine The Great, reigning Empress of Russia from 1762 to 1796, Darius thinks that Catherine was even more fascinating than her TV show character. A friend of Diderot and Voltaire, a patron of women artists, and a believer in science – was she a truly enlightened ruler? The Great is streaming on Stan.
Playlist for Uncommon Sense – 5 September 2023
Long-form conversations about politics and current events, international affairs, history, art, books, and the natural world, to illuminate the issues faced by society and explore them in new ways. Est. 17 January 2017.
Intro theme: Jamie Isaac – Cnt U See (from his debut album, Couch Baby)
Listen back to any episode in full above via the tiles.
Individual interviews are uploaded to Soundcloud here. And subscribe to the feature interviews podcast on iTunes and Apple podcasts here.
Check us out on Facebook // Twitter // Instagram // Soundcloud.
To listen to all of the year's music played on the show: 2023 // 2022 // 2021 // 2020 // 2019 (These are Spotify playlists. Some tracks are only found on Bandcamp. If you love someone's work, please consider supporting independent music by purchasing directly from the artist on places like Bandcamp)
A special curated contemporary classical playlist by Amy for those listeners who enjoy the calming and thoughtful music aired on the show since January 2017. Also available on Apple Music.
*The below interviews are all available to listen to on Soundcloud using the LISTEN links and to download/subscribe to via your podcast app.
2023 INTERVIEW HIGHLIGHTS
2022 INTERVIEW HIGHLIGHTS
2021 INTERVIEW HIGHLIGHTS
2020 INTERVIEW HIGHLIGHTS
2019 INTERVIEW HIGHLIGHTS
2018 INTERVIEW HIGHLIGHTS
2017 INTERVIEW HIGHLIGHTS
---
The podcast intro and outro theme is Soft Illusion and was generously provided by Andras.
https://andras.bandcamp.com/track/soft-illusion
Presenters