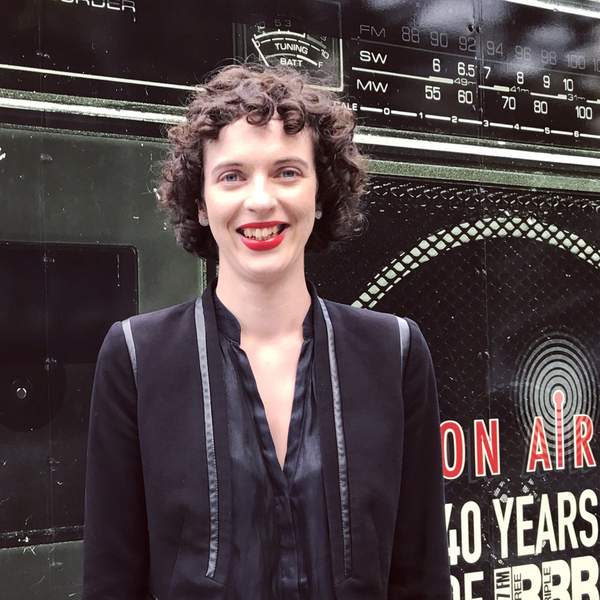 Listen to Uncommon Sense – 22 August 2023
∙
Highlights
Uncommon Sense: Environment Update with Graham Readfearn
Comedian and architecture enthusiast Tim 'Rosso' Ross talks about his love of modernist architecture and his upcoming Melbourne show, Designing a Legacy Live, inspired by his acclaimed ABC TV show and which features an in-conversation with Australian design icon Mary Featherston. The Guardian's Graham Readfearn delves into the latest global environment news, including mass coral bleaching across the Americas, UNESCO's determination on the health of the Great Barrier Reef, Antarctic sea ice at historic lows, a hot Australian 2023-24 summer, and more. The NGV's Cathy Leahy, Senior Curator of Prints & Drawings and Conservator of Paintings Caitlin Breare discuss their exhibition, Rembrandt: True to Life, featuring the work of 17th century Dutch master, Rembrandt van Rijn. With more than 100 etchings from the NGV Collection, alongside important paintings and loans from the Rijksmuseum in Amsterdam, the National Gallery of Art in Washington D.C., the Louvre Museum in Paris, the Kunsthistorisches Museum in Vienna, and the Teylers Museum in Haarlem, Rembrandt: True to Life is the most comprehensive exhibition of Rembrandt's work to be held in Australia in 25 years. Open until 10 September at the NGV International. The NGV will also be hosting a special event on September 9, Revealing Rembrandt, with the NGV's paper, frames, and paintings conservators as they share their insights into researching, conserving and caring for works by Rembrandt.
Playlist for Uncommon Sense – 22 August 2023
Long-form conversations about politics and current events, international affairs, history, art, books, and the natural world, to illuminate the issues faced by society and explore them in new ways. Est. 17 January 2017.
Intro theme: Jamie Isaac – Cnt U See (from his debut album, Couch Baby)
Listen back to any episode in full above via the tiles.
Individual interviews are uploaded to Soundcloud here. And subscribe to the feature interviews podcast on iTunes and Apple podcasts here.
Check us out on Facebook // Twitter // Instagram // Soundcloud.
To listen to all of the year's music played on the show: 2023 // 2022 // 2021 // 2020 // 2019 (These are Spotify playlists. Some tracks are only found on Bandcamp. If you love someone's work, please consider supporting independent music by purchasing directly from the artist on places like Bandcamp)
A special curated contemporary classical playlist by Amy for those listeners who enjoy the calming and thoughtful music aired on the show since January 2017. Also available on Apple Music.
*The below interviews are all available to listen to on Soundcloud using the LISTEN links and to download/subscribe to via your podcast app.
2023 INTERVIEW HIGHLIGHTS
2022 INTERVIEW HIGHLIGHTS
2021 INTERVIEW HIGHLIGHTS
2020 INTERVIEW HIGHLIGHTS
2019 INTERVIEW HIGHLIGHTS
2018 INTERVIEW HIGHLIGHTS
2017 INTERVIEW HIGHLIGHTS
---
The podcast intro and outro theme is Soft Illusion and was generously provided by Andras.
https://andras.bandcamp.com/track/soft-illusion
Presenters