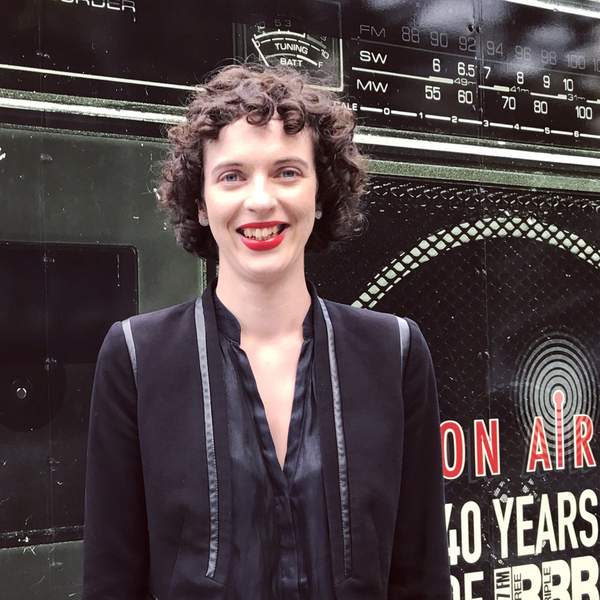 Listen to Uncommon Sense – 18 July 2023
∙
Kirby fills in for Amy. Professor Lesley Head is an author, geography academic at the University of Melbourne and President of the Australian Academy of Humanities. Her research explores relationships between humans and environments — conceptual and material — and cultural dimensions of climate change and sustainability issues. Ahead of the Designing With Country: Plants panel discussion at Open House Melbourne, Lesley speaks with fill-in host Kirby about her contributions to the 'First Knowledges' book Plants: Past, Present and Future (co-authored with Zena Cumpston and Michael Shawn Fletcher). Kirby and Lesley also chat about Lesley's 2007 book backyard: nature and culture in suburban Australia (co-authored with Pat Muir) and the extensive research study it was drawn from. Together, they discuss various dualities and ambivalences — hope and grief, settler-colonialism and belonging, 'native' and 'invasive', the uncanny and the everyday — and wonder if attending to "larrikan" plant species like Cumbungi, and listening to First Nations-led knowledge systems, can offer ways forward in times of ecological crisis.
Later in the show, Kirby speaks with musician and artist Lee Hannah off the back of their new single Paradise Gardens. Lee describes their approach to field recording, and how environmental sound and listening informs their ecological composition practice. Lee and Kirby weave their conversation with examples from Lee's back catalogue, from their 1980s Environmental Music-inspired use of new age synthesis and geophonic sounds through to their textural, unprocessed anthrophonic works and improvised piano recordings — such as summer solstice. Lee's new album Thermal Pool is due out on September 22nd.
Playlist for Uncommon Sense – 18 July 2023
Long-form conversations about politics and current events, international affairs, history, art, books, and the natural world, to illuminate the issues faced by society and explore them in new ways. Est. 17 January 2017.
Intro theme: Jamie Isaac – Cnt U See (from his debut album, Couch Baby)
Listen back to any episode in full above via the tiles.
Individual interviews are uploaded to Soundcloud here. And subscribe to the feature interviews podcast on iTunes and Apple podcasts here.
Check us out on Facebook // Twitter // Instagram // Soundcloud.
To listen to all of the year's music played on the show: 2023 // 2022 // 2021 // 2020 // 2019 (These are Spotify playlists. Some tracks are only found on Bandcamp. If you love someone's work, please consider supporting independent music by purchasing directly from the artist on places like Bandcamp)
A special curated contemporary classical playlist by Amy for those listeners who enjoy the calming and thoughtful music aired on the show since January 2017. Also available on Apple Music.
*The below interviews are all available to listen to on Soundcloud using the LISTEN links and to download/subscribe to via your podcast app.
2023 INTERVIEW HIGHLIGHTS
2022 INTERVIEW HIGHLIGHTS
2021 INTERVIEW HIGHLIGHTS
2020 INTERVIEW HIGHLIGHTS
2019 INTERVIEW HIGHLIGHTS
2018 INTERVIEW HIGHLIGHTS
2017 INTERVIEW HIGHLIGHTS
---
The podcast intro and outro theme is Soft Illusion and was generously provided by Andras.
https://andras.bandcamp.com/track/soft-illusion
Presenters