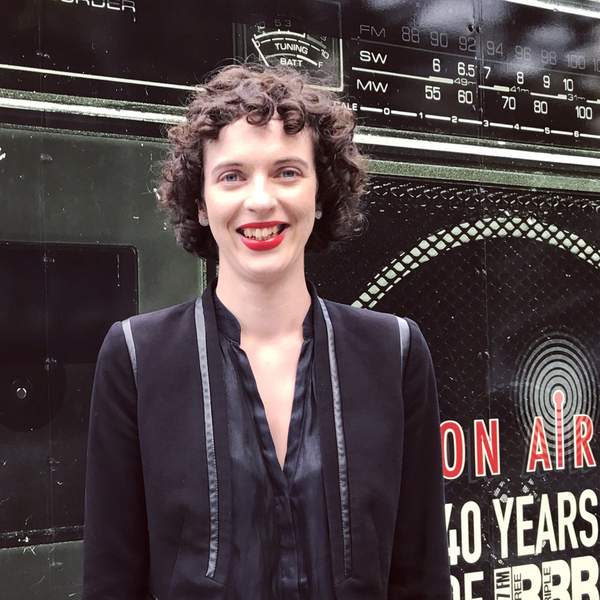 Listen to Uncommon Sense – 14 March 2023
∙
Canberra-born Alix Biggs speaks to Amy while sheltering from a major air raid conducted by Russia in Ukraine's capital, Kyiv. Alix explains what life is like on the ground for everyday Ukrainians subject to regular air raid offensives with missiles and drones. She shares how Ukrainians perceive the war and the level of military and humanitarian support provided by Western countries, as well as the way Ukrainians have established a "new normal" in the country's capital. Alix also describes the cultural and linguistic transformations taking place across the country, which are creating a strong sense of national identity. Her piece for Inside Story is here. Alix Biggs is Programme Manager for Norwegian Refugee Council and is supporting displaced people in the north of Ukraine. Historian Professor Michelle Arrow, as well as Elizabeth Reid AO and Sara Dowse discuss a new book called, Women and Whitlam: Revisiting the Revolution. In 1973, Elizabeth Reid was appointed Women's Advisor to the Prime Minister, a first for Australia and the world. From 1974-1977, Sara Dowse was the inaugural head of the Women's Affairs section of the Department of Prime Minister & Cabinet, which was established to support PM Gough Whitlam's first women's adviser, Elizabeth Reid. They reflect on their time and leadership within second wave feminism in Australia, whilst the book's editor Michelle Arrow tells us about the collection of essays contained in Women and Whitlam. Professor Chris Wallace, political biographer, commentator, and former press gallery journalist, stops by to talk about the week in federal politics, including the AUKUS submarines announcement, the conclusion of the Robodebt Royal Commission hearings, federal health and climate policy, and more.
Playlist for Uncommon Sense – 14 March 2023
Long-form conversations about politics and current events, international affairs, history, art, books, and the natural world, to illuminate the issues faced by society and explore them in new ways. Est. 17 January 2017.
Intro theme: Jamie Isaac – Cnt U See (from his debut album, Couch Baby)
Listen back to any episode in full above via the tiles.
Individual interviews are uploaded to Soundcloud here. And subscribe to the feature interviews podcast on iTunes and Apple podcasts here.
Check us out on Facebook // Twitter // Instagram // Soundcloud.
To listen to all of the year's music played on the show: 2023 // 2022 // 2021 // 2020 // 2019 (These are Spotify playlists. Some tracks are only found on Bandcamp. If you love someone's work, please consider supporting independent music by purchasing directly from the artist on places like Bandcamp)
A special curated contemporary classical playlist by Amy for those listeners who enjoy the calming and thoughtful music aired on the show since January 2017. Also available on Apple Music.
*The below interviews are all available to listen to on Soundcloud using the LISTEN links and to download/subscribe to via your podcast app.
2023 INTERVIEW HIGHLIGHTS
2022 INTERVIEW HIGHLIGHTS
2021 INTERVIEW HIGHLIGHTS
2020 INTERVIEW HIGHLIGHTS
2019 INTERVIEW HIGHLIGHTS
2018 INTERVIEW HIGHLIGHTS
2017 INTERVIEW HIGHLIGHTS
---
The podcast intro and outro theme is Soft Illusion and was generously provided by Andras.
https://andras.bandcamp.com/track/soft-illusion
Presenters