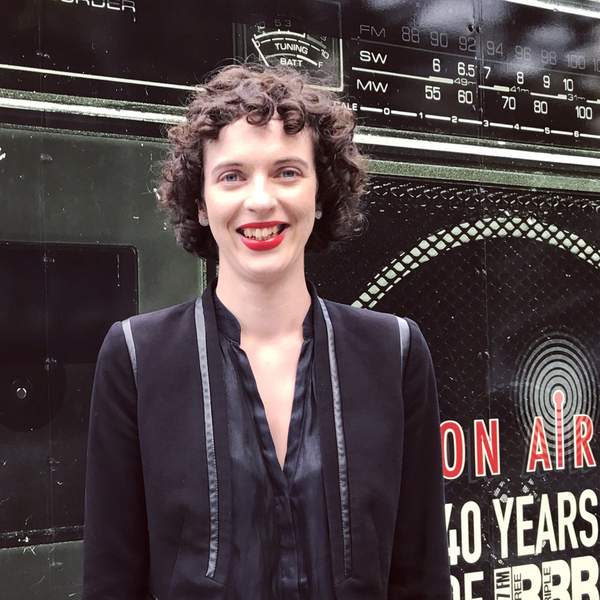 Listen to Uncommon Sense – 28 February 2023
∙
Highlights
Uncommon Sense: What's Really Causing Inflation And Why Jacking Up Interest Rates Won't Fix It
Dr Richard Denniss, Executive Director of The Australia Institute, returns to discuss federal COVID policy and the real causes of inflation and rising interest rates. Tania Wolff, President of the Law Institute of Victoria and Lizzie O'Shea, Chair of Digital Rights Watch sit down with Amy to delve into the Victorian government's proposed digital health record with no opt-out provision – the Health Legislation Amendment (Information Sharing) Bill 2023, which passed the lower house last week. Additional concerns around cybersecurity, privacy, data misuse, and that it will not be subject to Freedom of Information laws are yet to be addressed. We last spoke about this issue with Juanita Fernando and Fiona Patten in 2022. Dr Damian Smith, art historian and art critic, speaks about a new book he edited, The Geoff Raby Collection of Contemporary Chinese Art (La Trobe University Press). Dr Geoff Raby AO was Australia's Ambassador to China between 2007 and 2011, and donated 174 contemporary Chinese art works to La Trobe University. Raby arrived in Beijing in the 1980s where he first encountered the emerging contemporary art scene and soon became an avid collector. Damian talks about the artists, art works, and artistic themes featured in the collection, giving cultural insights into China in the 21st century.
Playlist for Uncommon Sense – 28 February 2023
Long-form conversations about politics and current events, international affairs, history, art, books, and the natural world, to illuminate the issues faced by society and explore them in new ways. Est. 17 January 2017.
Intro theme: Jamie Isaac – Cnt U See (from his debut album, Couch Baby)
Listen back to any episode in full above via the tiles.
Individual interviews are uploaded to Soundcloud here. And subscribe to the feature interviews podcast on iTunes and Apple podcasts here.
Check us out on Facebook // Twitter // Instagram // Soundcloud.
To listen to all of the year's music played on the show: 2023 // 2022 // 2021 // 2020 // 2019 (These are Spotify playlists. Some tracks are only found on Bandcamp. If you love someone's work, please consider supporting independent music by purchasing directly from the artist on places like Bandcamp)
A special curated contemporary classical playlist by Amy for those listeners who enjoy the calming and thoughtful music aired on the show since January 2017.
*The below interviews are all available to listen to on Soundcloud using the LISTEN links and to download/subscribe to via your podcast app.
2023 INTERVIEW HIGHLIGHTS
2022 INTERVIEW HIGHLIGHTS
2021 INTERVIEW HIGHLIGHTS
2020 INTERVIEW HIGHLIGHTS
2019 INTERVIEW HIGHLIGHTS
2018 INTERVIEW HIGHLIGHTS
2017 INTERVIEW HIGHLIGHTS
---
The podcast intro and outro theme is Soft Illusion and was generously provided by Andras.
https://andras.bandcamp.com/track/soft-illusion
Presenters