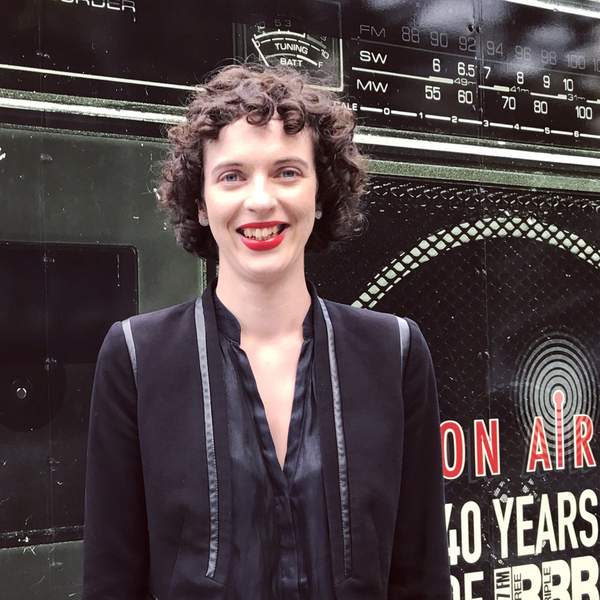 Listen to Uncommon Sense – 6 December 2022
∙
Highlights
Uncommon Sense: Professor Brendan Crabb On The Scientific Reality Of COVID-19 For All Australians
With the pandemic far from over, Professor Brendan Crabb, CEO and Director of the Burnet Institute speaks in-depth about the scientific reality of COVID-19 for everyone in Australia right now. Now in our fourth wave this year, what are the consequences of the unmitigated spread of COVID in the community? How do we as individuals and as a community stop transmission, and what are the risks of reinfection? With a federal inquiry into Long COVID underway, what are the experiences of people suffering from debilitating Long COVID, and the deadly consequences of post-COVID vascular complications, like stroke, pulmonary embolism (PE), and heart attack? All this and more is discussed. Chris Wallace, from the Faculty of Business, Government, and Law at the University of Canberra, reflects on federal politics in 2022 with the last sitting of federal parliament having come to a close. Chris discusses the passing of leglisation on the federal anti-corruption body (NACC) and the Secure Jobs, Better Pay Bill, plus the censure of former PM Scott Morrison after the release of the Bell report into his secret Ministries arrangement. Geelong Gallery Director Jason Smith speaks about their latest exhibition of Mandy Martin's work. An Australian environmental and feminist artist, Mandy Martin is considered "a landscape artist of national stature" – Tom Griffiths. Jason will discuss the range of works on display, including the late artist's video collabroration with Alexander Boynes and composer-musician Tristen Parr, called Luminous Relic (2017). It's a panoramic piece that combines traditional oil painting with video projection and a music composition.
Playlist for Uncommon Sense – 6 December 2022
Long-form conversations about politics and current events, international affairs, history, art, books, and the natural world, to illuminate the issues faced by society and explore them in new ways. Est. 17 January 2017.
Intro theme: Jamie Isaac – Cnt U See (from his debut album, Couch Baby)
Listen back to any episode in full above via the tiles.
Individual interviews are uploaded to Soundcloud here. And subscribe to the feature interviews podcast on iTunes and Apple podcasts here.
Check us out on Facebook // Twitter // Instagram // Soundcloud.
To listen to all of the year's music played on the show: 2023 // 2022 // 2021 // 2020 // 2019 (These are Spotify playlists. Some tracks are only found on Bandcamp. If you love someone's work, please consider supporting independent music by purchasing directly from the artist on places like Bandcamp)
A special curated contemporary classical playlist by Amy for those listeners who enjoy the calming and thoughtful music aired on the show since January 2017.
*The below interviews are all available to listen to on Soundcloud using the LISTEN links and to download/subscribe to via your podcast app.
2023 INTERVIEW HIGHLIGHTS
2022 INTERVIEW HIGHLIGHTS
2021 INTERVIEW HIGHLIGHTS
2020 INTERVIEW HIGHLIGHTS
2019 INTERVIEW HIGHLIGHTS
2018 INTERVIEW HIGHLIGHTS
2017 INTERVIEW HIGHLIGHTS
---
The podcast intro and outro theme is Soft Illusion and was generously provided by Andras.
https://andras.bandcamp.com/track/soft-illusion
Presenters