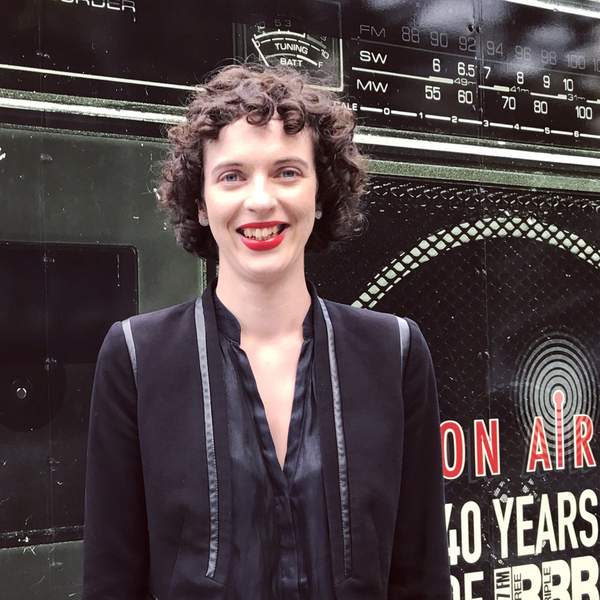 Listen to Uncommon Sense – 27 September 2022

03:00:00
Professor Chris Wallace stops by to talk about federal politics, including the introduction of federal ICAC legislation, the impending federal budget, Labor's management of the COVID pandemic, progress on the Voice to Parliament, and more. We re-air a special interview with former Vice-President of the Geelong Football Club Bob Gartland and Geelong Gallery Director Jason Smith discuss the history of Aussie rules football and the second oldest continuous sporting organisation in the world – the Geelong Football Club. They explore the inextricable link between the Geelong Football Club and the city of Geelong, and talk about Bob's massive historical GFC collection, which was on show in 2019 for the Geelong Gallery's exhibition, The Greatest Team of All—treasures from the Bob Gartland Collection. Historians Professor Michelle Arrow and Professor Frank Bongiorno speak about the disturbing new history wars, which have seen Australia's national cultural institutions suffer severe cumulative funding cuts over decades. Now, the National Library of Australia has taken an unprecedented step and closed access to its manuscript collections for seven months to repair a leaking roof first damaged by hail in 2020. This will have enormous effects on the work of academics, students, historians, and everyday Australians who use this unique collection. Michelle and Frank will also talk about the National Cultural Policy to be developed and what needs to change to protect our nation's heritage and cultural institutions.
Playlist for Uncommon Sense – 27 September 2022
Long-form conversations about politics and current events, international affairs, history, art, books, and the natural world, to illuminate the issues faced by society and explore them in new ways. Est. 17 January 2017.
Intro theme: Jamie Isaac – Cnt U See (from his debut album, Couch Baby)
Listen back to any episode in full above via the tiles.
Individual interviews are uploaded to Soundcloud here. And subscribe to the feature interviews podcast on iTunes and Apple podcasts here.
Check us out on Facebook // Twitter // Instagram // Soundcloud.
To listen to all of the year's music played on the show: 2023 // 2022 // 2021 // 2020 // 2019 (These are Spotify playlists. Some tracks are only found on Bandcamp. If you love someone's work, please consider supporting independent music by purchasing directly from the artist on places like Bandcamp)
A special curated contemporary classical playlist by Amy for those listeners who enjoy the calming and thoughtful music aired on the show since January 2017. Also available on Apple Music.
*The below interviews are all available to listen to on Soundcloud using the LISTEN links and to download/subscribe to via your podcast app.
2023 INTERVIEW HIGHLIGHTS
2022 INTERVIEW HIGHLIGHTS
2021 INTERVIEW HIGHLIGHTS
2020 INTERVIEW HIGHLIGHTS
2019 INTERVIEW HIGHLIGHTS
2018 INTERVIEW HIGHLIGHTS
2017 INTERVIEW HIGHLIGHTS
---
The podcast intro and outro theme is Soft Illusion and was generously provided by Andras.
https://andras.bandcamp.com/track/soft-illusion
Presenters