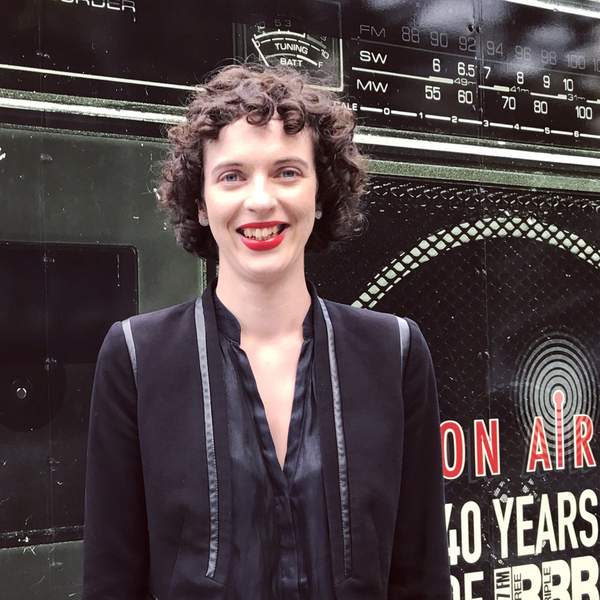 Listen to Uncommon Sense – 7 June 2022
∙
Highlights
Uncommon Sense: Find Out What The Victorian Ombudsman Does
Victorian cultural leader, philanthropist, and author Carrillo Gantner AC discusses Australia's dismal diplomacy towards China and how the new federal Labor government should approach and reset relations with the greatest power in our region. Carrillo's new book is called, Dismal Diplomacy, Disposable Sovereignty: Our Problem With China & America. He was the Cultural Counsellor at the Australian Embassy in Beijing in 1985-87, and was a founding director and artistic director of Playbox Theatre (now known as the Malthouse Theatre), among many other roles in the arts sector. Epidemiologist Professor Nancy Baxter joins Amy to discuss the state of the COVID-19 pandemic as well as other viruses of concern this winter, including the flu. Nancy explains the simple things that we can do to protect each other and the health system, which is currently under extreme strain. Victorian Ombudsman Deborah Glass OBE dials in to talk about how human rights are protected and promoted in Victoria by the Ombudsman and what her powers are in order to hold government to account.
Playlist for Uncommon Sense – 7 June 2022
Long-form conversations about politics and current events, international affairs, history, art, books, and the natural world, to illuminate the issues faced by society and explore them in new ways. Est. 17 January 2017.
Intro theme: Jamie Isaac – Cnt U See (from his debut album, Couch Baby)
Listen back to any episode in full above via the tiles.
Individual interviews are uploaded to Soundcloud here. And subscribe to the feature interviews podcast on iTunes and Apple podcasts here.
Check us out on Facebook // Twitter // Instagram // Soundcloud.
To listen to all of the year's music played on the show: 2023 // 2022 // 2021 // 2020 // 2019 (These are Spotify playlists. Some tracks are only found on Bandcamp. If you love someone's work, please consider supporting independent music by purchasing directly from the artist on places like Bandcamp)
A special curated contemporary classical playlist by Amy for those listeners who enjoy the calming and thoughtful music aired on the show since January 2017.
*The below interviews are all available to listen to on Soundcloud using the LISTEN links and to download/subscribe to via your podcast app.
2023 INTERVIEW HIGHLIGHTS
2022 INTERVIEW HIGHLIGHTS
2021 INTERVIEW HIGHLIGHTS
2020 INTERVIEW HIGHLIGHTS
2019 INTERVIEW HIGHLIGHTS
2018 INTERVIEW HIGHLIGHTS
2017 INTERVIEW HIGHLIGHTS
---
The podcast intro and outro theme is Soft Illusion and was generously provided by Andras.
https://andras.bandcamp.com/track/soft-illusion
Presenters