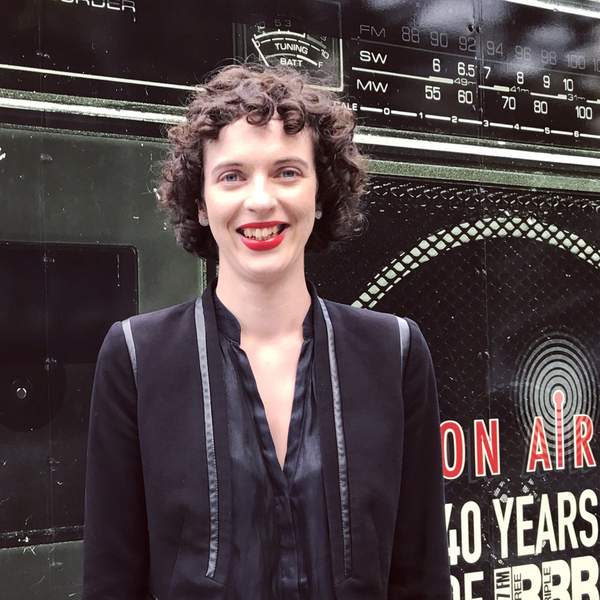 Listen to Uncommon Sense – 1 March 2022

03:00:00
Eliza Hull joins Amy to talk about what life is like being a disabled parent in Australia – the joys and complexities. Eliza has edited the first major anthology by parents with disabilities, We've Got This: Stories By Disabled Parents. Dr Andrew Godwin, Principal Fellow at the Melbourne Law School, explores the fascinating life and work of William Ah Ket (1876-1936), Australia's first barrister of Chinese heritage. Andrew will deliver the 2022 Rare Book Lecture on Ah Ket. Emeritus Professor Marko Pavlyshyn, expert in Ukrainian Studies at Monash University discusses Russia's invasion of Ukraine and the escalating conflict across the country.
Playlist for Uncommon Sense – 1 March 2022
Long-form conversations about politics and current events, international affairs, history, art, books, and the natural world, to illuminate the issues faced by society and explore them in new ways. Est. 17 January 2017.
Intro theme: Jamie Isaac – Cnt U See (from his debut album, Couch Baby)
Listen back to any episode in full above via the tiles.
Individual interviews are uploaded to Soundcloud here. And subscribe to the feature interviews podcast on iTunes and Apple podcasts here.
Check us out on Facebook // Twitter // Instagram // Soundcloud.
To listen to all of the year's music played on the show: 2023 // 2022 // 2021 // 2020 // 2019 (These are Spotify playlists. Some tracks are only found on Bandcamp. If you love someone's work, please consider supporting independent music by purchasing directly from the artist on places like Bandcamp)
A special curated contemporary classical playlist by Amy for those listeners who enjoy the calming and thoughtful music aired on the show since January 2017.
*The below interviews are all available to listen to on Soundcloud using the LISTEN links and to download/subscribe to via your podcast app.
2023 INTERVIEW HIGHLIGHTS
2022 INTERVIEW HIGHLIGHTS
2021 INTERVIEW HIGHLIGHTS
2020 INTERVIEW HIGHLIGHTS
2019 INTERVIEW HIGHLIGHTS
2018 INTERVIEW HIGHLIGHTS
2017 INTERVIEW HIGHLIGHTS
---
The podcast intro and outro theme is Soft Illusion and was generously provided by Andras.
https://andras.bandcamp.com/track/soft-illusion
Presenters